Finally, let's look at a few Pinterest statistics around marketing and advertising. Using this data, you'll be able to create and post better content. Plus, you'll learn just how effective running Promoted Pins can be. Here are some useful statistics:
Pins Have About a Three-Month Lifespan
It's no secret that social media posts typically have a short lifespan, but the opposite is true on Pinterest. In fact, your pins have about a three-month lifespan on the platform. The key to longevity is to create search-optimised pins by using relevant keywords in your pin's title and description. This will increase the odds of your content showing up in search results, allowing it to generate impressions for months.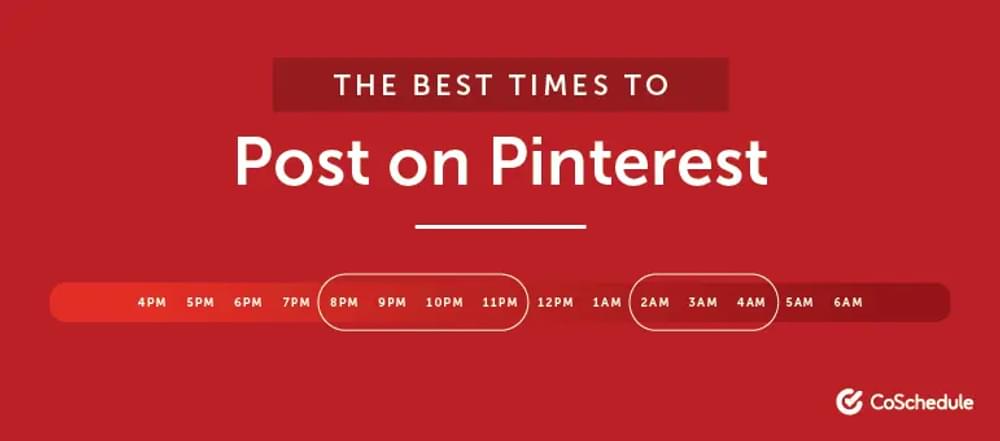 Fridays and Saturdays Are the Best Days to Post
To increase the odds of getting your content noticed on social media, you want to post during peak hours. For Pinterest, the best time to pin content is between 8 p.m. and 11 p.m. on Fridays and Saturdays. Pinning between 2 a.m. and 4 a.m. is effective as well. However, you'll want to avoid adding pins to your boards in the evenings and during commuting hours, as they're the worst times to post.
Pinterest Generated $2.51 Billion in Advertising Revenue in 2022
Proving that Pinterest is a popular advertising platform, they generated nearly $2.51 billion from brands running ad campaigns in 2022. By creating promoted pins, brands are able to generate awareness for the products and services, thus increasing their conversion rates.
Running Pinterest Ads is More Cost-Effective Per Conversion
When it comes to social media ads, it's all about getting the most bang for your buck. Running ads on Pinterest can actually save you money when compared to advertising on other platforms. That's because Pinterest's ads are 2.3 times cheaper per conversion. Plus, users are three times more likely to click on a pin and visit a brand's website on Pinterest than on any other social media.