How many people are on Pinterest? And how does it stack up against the other social media platforms out there? These usage statistics will give you a better understanding of its popularity:
There are 445 Million Users on Pinterest
As the go-to platform for food, fashion, and home decor inspiration, it's no wonder that Pinterest is home to 445 million users worldwide. It's safe to say you're in good company there! There are 16.7 million monthly active Pinterest users in the United Kingdom specifically.
However, Annual Pinterest User Growth Has Been Dropping
Although Pinterest has an impressive amount of users, the platform hasn't seen the greatest success in generating new users in the last few years. User growth went from 9.1% in 2019 to 4.4% in 2020 and then 2.8% in 2021. This number is predicted to drop to 2% in 2022.
It's the 14th Largest Social Media Platform in the World
Pinterest ranks 14th when it comes to social media popularity worldwide. They rank behind Facebook, YouTube, WhatsApp, Instagram, Facebook Messenger, WeChat, TikTok, Douyin, QQ, Sina Weibo, Telegram, Snapchat, and Kuaishou. Twitter, Reddit, and Quora are ranking even lower than Pinterest.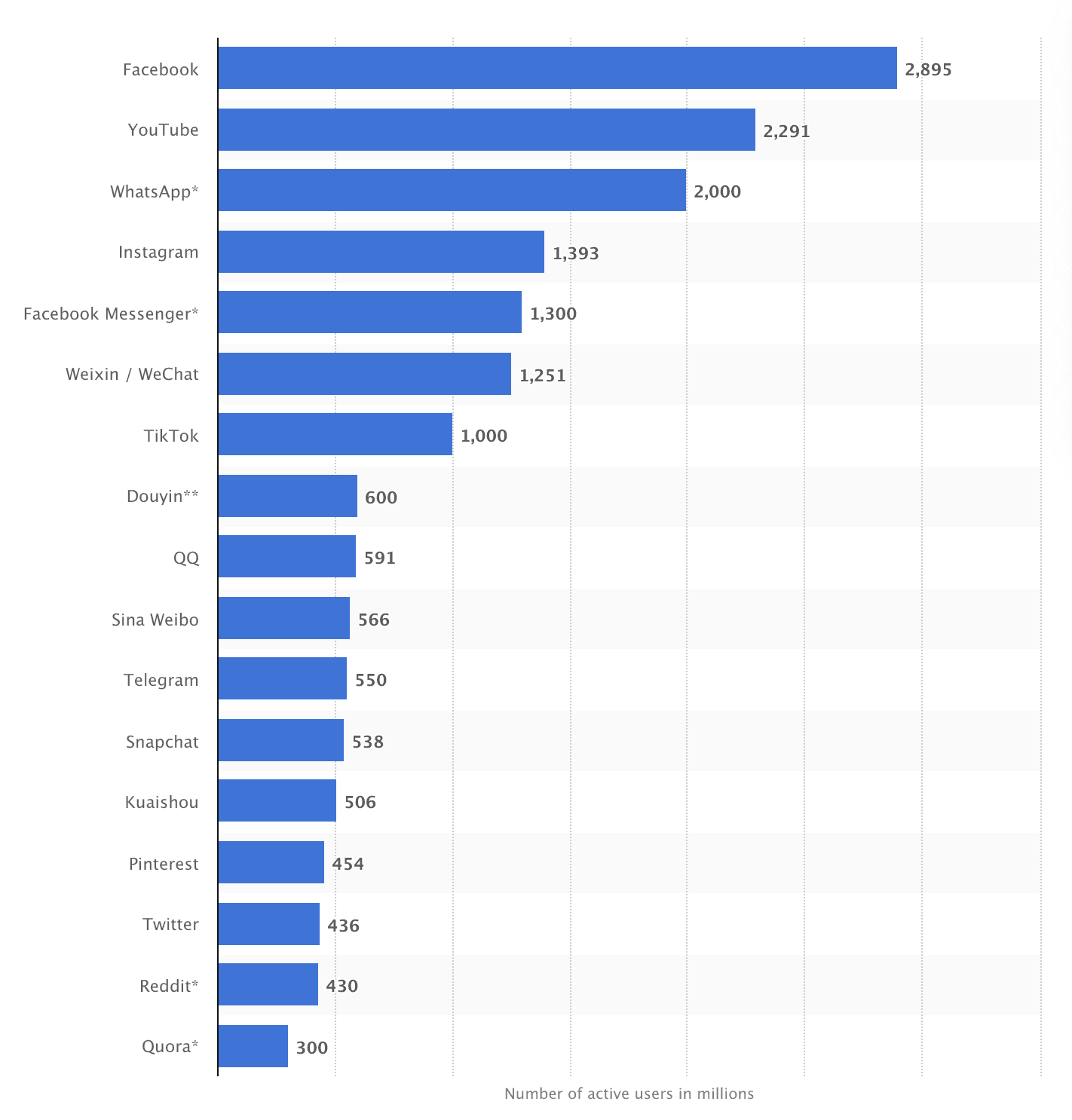 Pinterest is the Second Most Popular Platform in the U.S. in Terms of Visits
Even though Pinterest may not be the most popular worldwide, it still gets plenty of love in the United States. In terms of visits, it's the second most popular social media platform in the country, ranking behind Facebook.
85% of Users Rely on the Mobile App to Access Pinterest
Mobile reigns supreme over desktop when it comes to Pinterest usage. 85% of users turn to the Pinterest mobile app to scroll their feeds and save pins to their boards.