Because many of us rely on social media as a marketing tool to generate brand awareness and to grow businesses, it's smart to consider the most effective ways to use and create content for each platform. Here are some statistics you should know for your 2022 social media strategy:
40.4% of Users Are on Social Media for Work Purposes
According to Hootsuite's Digital Trends 2021 research, 40.4% of internet users turn to social media for work purposes. If you're using social media to grow your brand or to represent the company you work for, you certainly aren't alone. There are tons of brands represented on each of the big platforms.
500 Million People Use Instagram Stories Daily
With multiple social media platforms incorporating a "Stories" feature to share photos and videos throughout your day, many users might question which one to focus their attention on. However, it's clear that Instagram Stories reigns supreme with 500 million people using it daily. Facebook, on the other hand, has about 300 million people using Facebook Stories every day.
58% of Marketers Plan to Leverage Instagram Reels This Year
Modelled after the success of TikTok's short and sweet videos, Instagram Reels is one of the many ways to create content on the platform. In 2022, 58% of marketers have said they want to utilize Reels for their brand as it's proven to be an effective way to gain more exposure.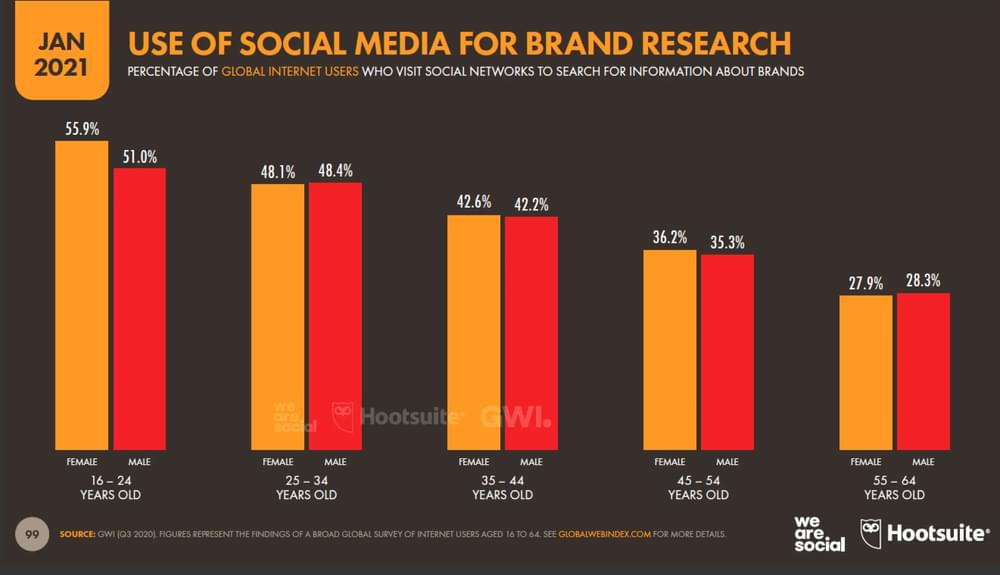 83% of Users Use Instagram to Find Products and Services
How often do you turn to social media instead of Google to search for a product or service? If it's something you do frequently, you aren't alone. 58% of Instagram users are doing the same. That's a clear reminder of how important it is for brands to be promoting their offerings on Instagram.
Video Ads Are the Way to Go on Facebook
If you're planning to invest in advertising in 2022, social media statistics can help you create powerful advertisements that generate massive conversions. And when it comes to Facebook, video ads seem to perform better over other ad types, making them worth the extra time and money they require.
Engagement is Highest for Facebook Pages With Fewer Than 10,000 Fans
It's no secret that the Facebook algorithm has made it more challenging to get content noticed over the years. Although, it may seem surprising to note that pages with fewer than 10,000 fans received the highest engagement rate on their posts (0.45%).
Tweets With Hashtags Receive 100% More Engagement
The birthplace of the hashtag! Twitter's research has shown that tweets with hashtags see 100% more engagement than those without. Just don't go overboard with hashtags because Twitter says the ideal is just one or two per tweet. Any more than that and you risk seeing your engagement decrease drastically. In fact, a tweet with more than two hashtags might see 17% less engagement.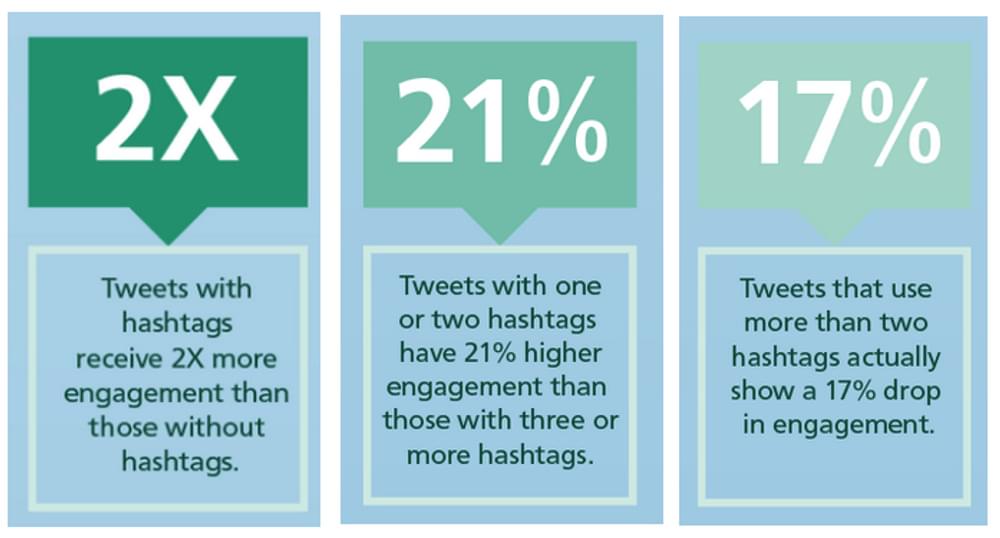 Twitter Generated $4.5 Billion in 2021 Advertising Revenue
When deciding which social media platform to run ads on, Facebook is often the first one to come to mind. However, Twitter is doing pretty well when it comes to advertising profit, making $4.5 billion in 2021. Clearly, it's been a successful advertising tool for many brands.
The Top Reason for Using Social Media is Getting News
Instead of turning on the TV to get the latest news, people are more inclined to visit social media to get the scoop on what's happening in the world. 36.5% of people have made social media a go-to for news. Other top reasons for being on social media include finding entertaining content and to fill spare time.