6. Hook
Hook, a dynamic force in the world of creative production, stands as the driving creative engine behind some of the internet's most impactful ad campaigns. Renowned for their digital production prowess, they proudly define the new standard in creative collaboration for emerging brands and products.
Their production-centric approach has cemented partnerships with top global brands, including Locks of Love, The New York Times, and Google Photos. With offices in Ann Arbor, MI, and Los Angeles, CA, Hook continues to push creative boundaries.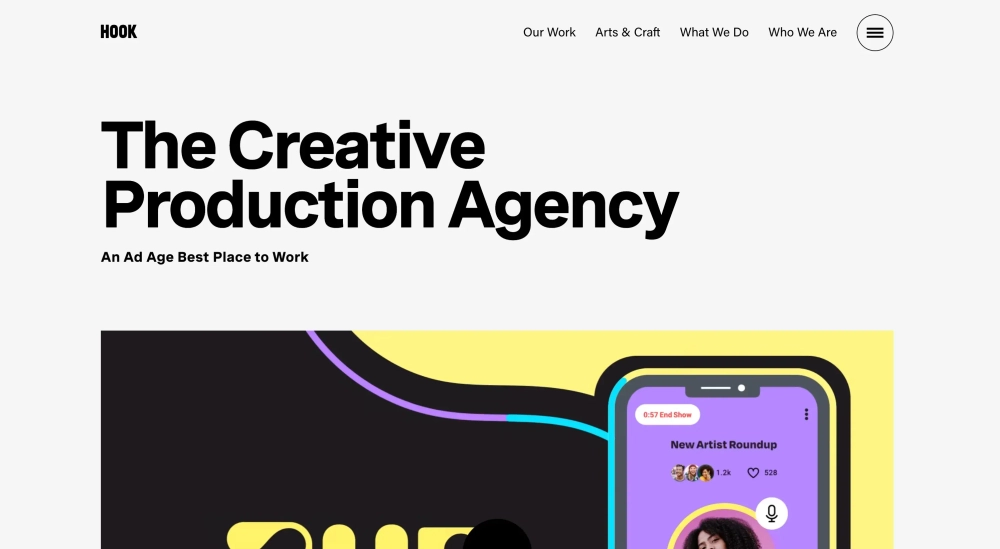 7. We Are Amnet
We Are Amnet excels in managing creative production for multi-channel campaigns, offering unmatched services in collaboration with agency and brand partners. Their diverse range of expertise covers:

Digital & Social

Packaging

Retail Marketing

Advertising

Publications & Reports

Transcreation & Localization

Image Services & Retouching

Automation

Photography

CGI, Video & Motion
With a proven ability to scale, Six Sigma processes, and innovative technology, they efficiently handle high-volume print-ready packaging and complex global brand projects with energy and expertise. We Are Amnet operates from offices in Eatontown, NJ, and the UK, serving clients such as Salt Studios, Erno Laszlo, and Avon.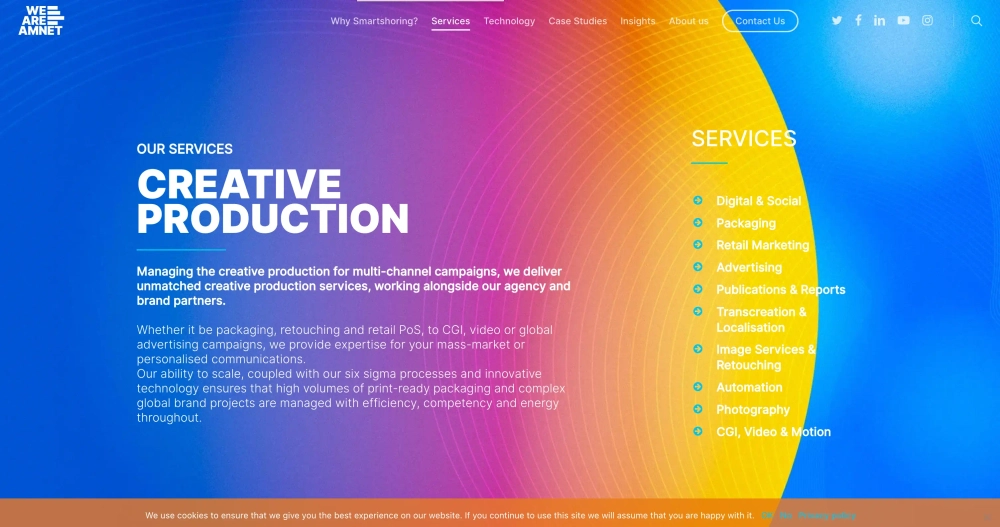 8. The Wild Factory
Wild Factory, a video production service company rooted in New York and Los Angeles, collaborates closely with creative agencies as a trusted white-label video production studio. Beyond that, they engage directly with clients, offering a lifeline when creativity is lacking for video or animation projects.
Their comprehensive services include concept development, production, editing, and asset delivery. They specialize in crafting visually striking digital assets for renowned brands, mastering both full video production and project-based creative services. With expertise in live-action filming, they seamlessly handle projects from inception to completion, providing all necessary production services for video or photo projects in New York and Los Angeles.
Wild Factory counts Mac, Spark, and Evan Williams among their clients.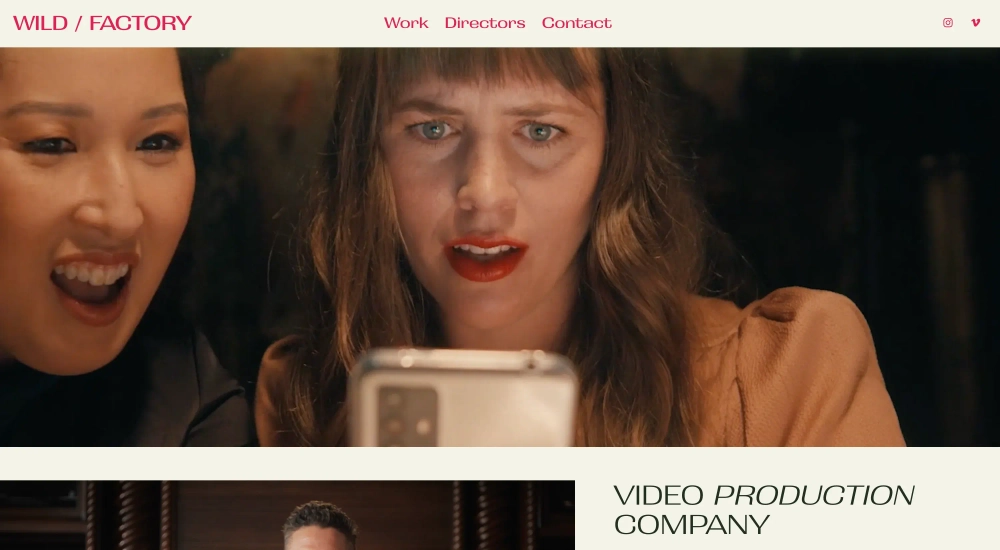 9. Ezra Productions
Ezra Productions, an acclaimed woman-owned creative agency and video production company, operates from bases in Los Angeles and New York. Their portfolio boasts visually stunning, emotionally resonant, and intellectually captivating content that deeply connects with target audiences.
Beyond creative excellence, they are fervent advocates for social justice, actively promoting the advancement of women, minorities, and youth within the production industry. Notable clients include industry giants like Lowe's, JCPenney, and Herbivore Botanicals.