6. Rocket Lab
Rocket Lab, a self-proclaimed conversion optimization agency, operates out of Ukraine while extending its support to clients in the U.S. They emphasize the significance of conversion rate optimization, as it is the most cost-effective means to enhance ROI.
While many businesses concentrate on boosting traffic or increasing ad spend, Rocket Lab underscores that it's crucial to ensure that a substantial portion of website visitors convert into customers to maximize the value of marketing efforts. Their client portfolio features brands like Recreation Outfitters, NovaKid, Zarely, and Labodet.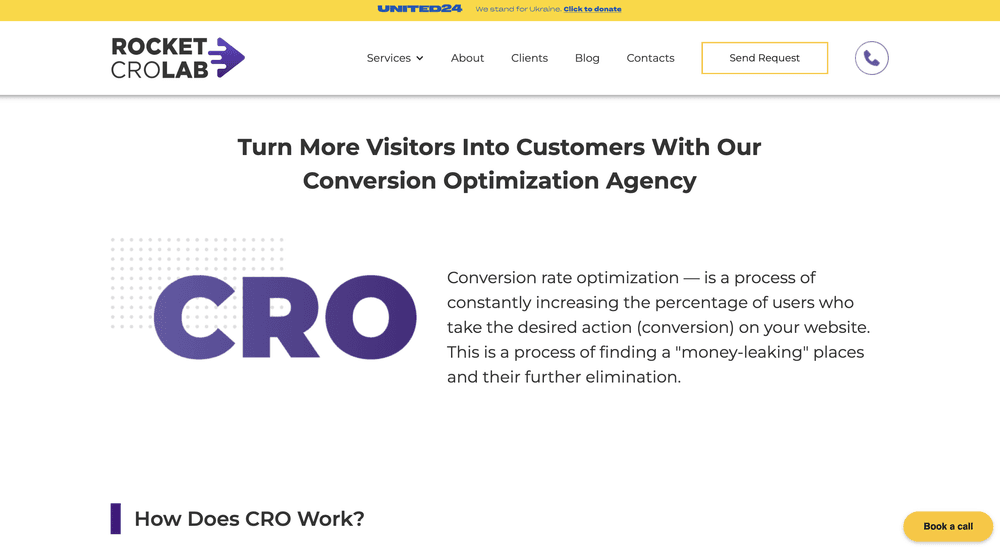 7. Inflow
Inflow, an eCommerce CRO agency, prioritizes personalized solutions tailored to each business's unique needs. They understand that one-size-fits-all services won't suffice. By aligning with clients' goals, timelines, and budgets, Inflow identifies the most promising areas for website optimization to yield quick and tangible results from their investment.
Inflow's clientele includes KEH Camera, Mountain House, and TrailCamPro. Whether clients seek continuous improvement, short-term consultations, or a custom solution, Inflow crafts a personalized scope of work to meet their specific needs.
Remarkably, Inflow embraces remote work and operates as a fully remote company without a permanent office location despite being based in Denver.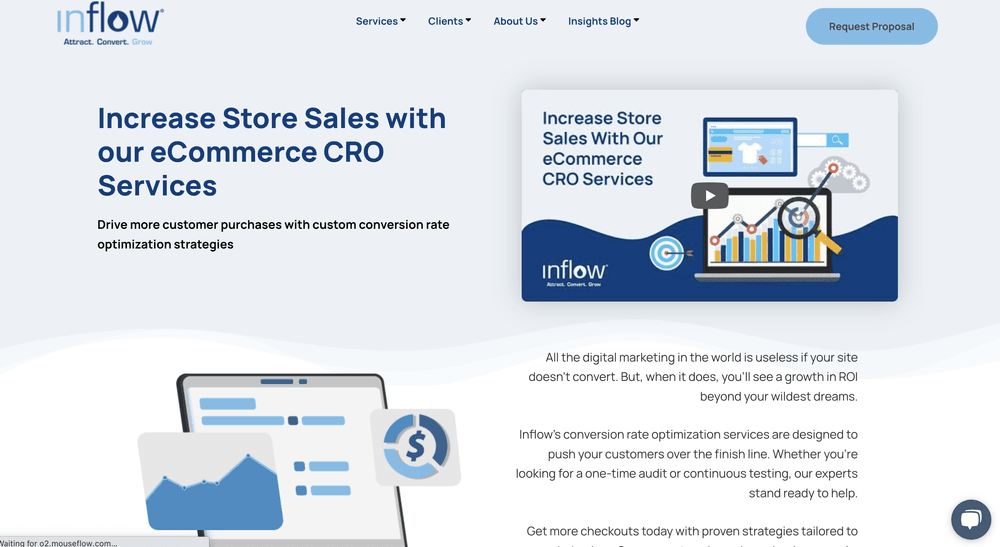 8. Trinity
Trinity, with offices in Philadelphia, PA, and Rochester, MN, has been a catalyst for the growth of some of America's largest brands since 2006, specializing in UX optimization. Their clientele includes prominent names such as Paul Evans NY, Leonisa, and BuyAutoParts. Trinity's success rests on reliable data and a proven process.
They harness data from client analytics and conduct extensive user research to identify optimal areas for site improvement. Following a comprehensive UX audit and creating a strategic roadmap, Trinity collaborates with clients to craft memorable site experiences, transforming visitors into lifelong customers.
Noteworthy results achieved by Trinity include:

An 11% conversion rate increase for Paul Evans NY

A 7% conversion rate increase for Leonisa

A 7% decrease in bounce rate for BuyAutoParts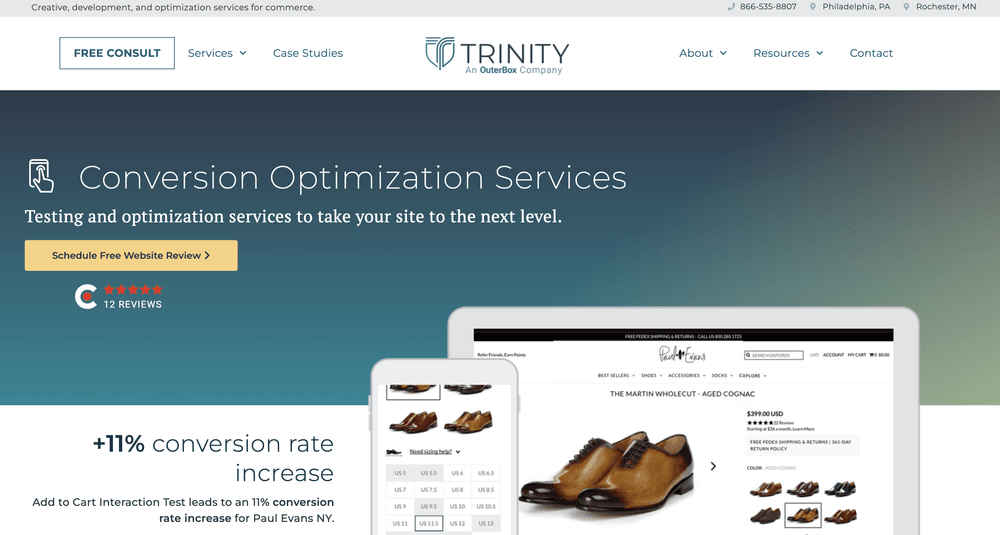 9. Growth Rock
Growth Rock is a specialized eCommerce conversion rate optimization (CRO) agency entirely dedicated to enhancing conversion rates and AB testing for eCommerce websites. Unlike agencies with multiple service offerings, their focus is purely on CRO for eCommerce.
They've developed a comprehensive framework called The Purpose Framework, which empowers clients to gain a holistic understanding of their customers and website, transforming CRO from guesswork into a strategic endeavor. Their 4-step CRO process includes:

Customer experience research and ideation

AB test design

AB test development

AB test results interpretation
Headquartered in the San Francisco Bay Area (San Jose), their clientele spans across the globe, from New York City to Los Angeles, Arizona, Germany, Ireland, and beyond. Established in 2013, they have spent the past six years conducting hundreds of AB tests annually on eCommerce, SaaS, and media websites.
Since 2016, their exclusive focus has been eCommerce conversion optimization, with notable clients including Caseology, Edible Arrangements, Kettle & Fire, and Amerisleep.