12. Power Digital
Power Digital, with offices in San Diego, New York, and Washington D.C., is a trusted digital marketing agency with an impressive client portfolio that includes Coola, Lord & Taylor, Smart Sweets, and Gorjana. Their comprehensive services cater to all stages of the customer funnel, from attracting new prospects to nurturing them and ultimately converting them into loyal customers.
With a diverse range of offerings, including affiliate marketing, branding, content marketing, conversion rate optimization, email and SMS marketing, influencer collaborations, organic social media management, paid media campaigns, public relations, SEO, and more, Power Digital has you covered across the digital landscape.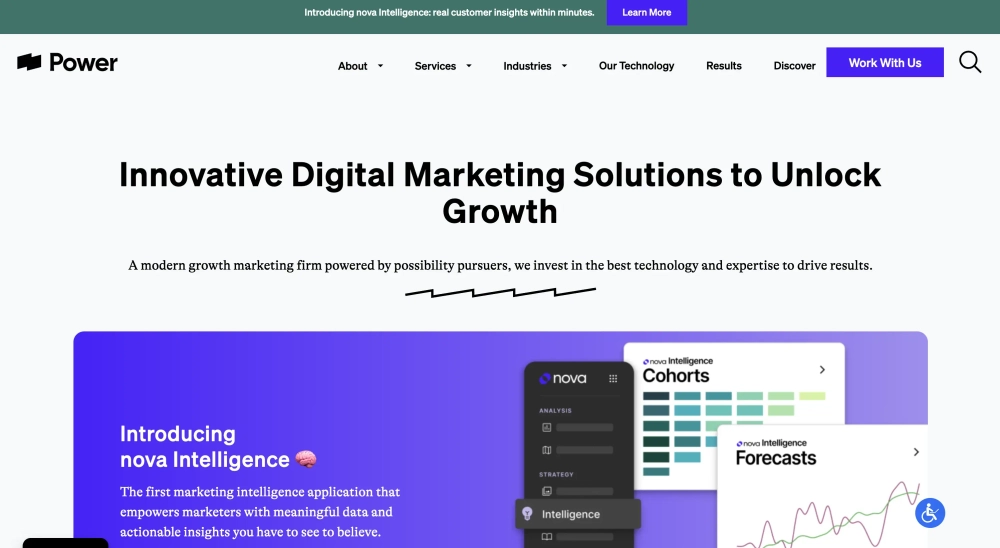 13. Klientboost
Klientboost, with offices in Costa Mesa, CA, and Raleigh, NC, is a renowned agency with an impressive roster including Airbnb, Brinks, Hotjar, Upwork, and SAP. Their expertise spans a range of services, including agency support, paid advertising, SEO, conversion rate optimization, and email marketing.
With a dedication to delivering results, Klientboost stands as a trusted partner for businesses seeking to enhance their digital presence and drive success in the online realm.
Take a look at some of these impressive results:

1,500% increase in organic leads for Excedr

28% increase in ROAS for Fashionphile

3,800% increase in conversions for Lavender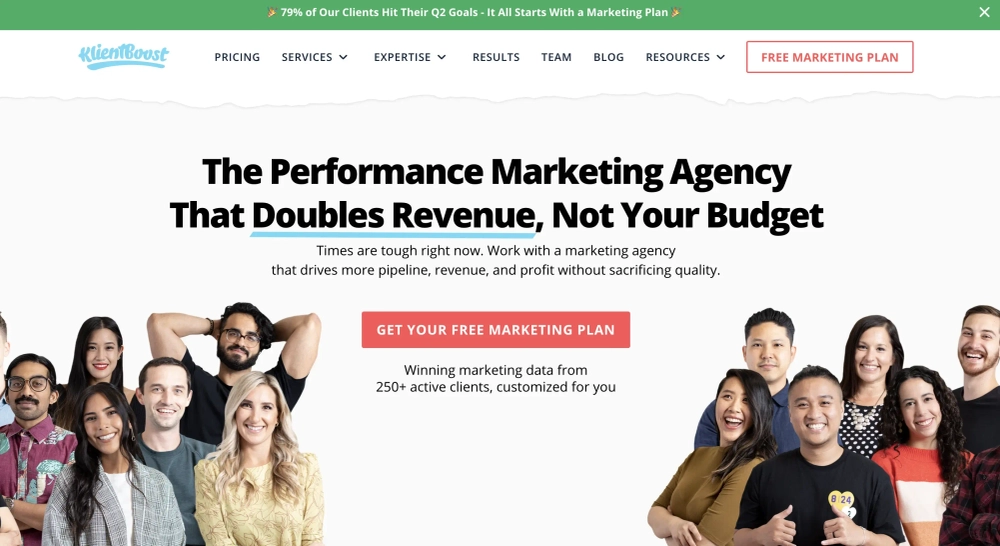 14. VaynerMedia
VaynerMedia is a global powerhouse with offices in key cities like New York, Los Angeles, London, Singapore, Mexico City, Tokyo, Bangkok, and Sydney. Their impressive client roster features prominent names, including NatWest, Zoom, Hormel Foods, Bose, and Fanatics.
They offer various services, from creative solutions to media planning, strategic consulting, and beyond. Renowned for their innovative approach, they stand as a go-to agency for businesses seeking to impact the digital landscape significantly.
15. Spark Foundry
Spark Foundry, a global media agency brand within Publicis Media, operates as a critical division of Publicis Groupe, with a vast presence spanning 50 countries and over 60 offices. In the USA, they have offices in Birmingham, MO, New York, Atlanta, Chicago, Dallas, Seattle, and Los Angeles.
Spark Foundry offers comprehensive solutions, including data, technology, analytics, content, performance marketing, investment, commerce, and strategy services. As part of the esteemed Publicis Group, they collaborate with prominent agencies such as Digitas, Starcom, and Zenith, collectively shaping the future of advertising.