2. Ubiquitous
Ubiquitous has solidified its status as a premier Instagram influencer marketing agency with a prestigious clientele that includes Disney, Aerie, Netflix, American Eagle, and Amazon. Their approach to Instagram influencer marketing is well-structured:

Testing Roadmap: Ubiquitous initiates campaigns with a robust testing roadmap that serves as a blueprint.

Influencer Selection: Their experts meticulously select the most suitable Instagram creators for collaborations.

Goal-Oriented Strategy: They devise strategies tailored to the unique objectives of each campaign.

Comprehensive Execution: Ubiquitous manages the entire campaign from inception to completion, ensuring top-quality deliverables.

Real-Time Insights: Clients benefit from real-time performance metrics that guide decision-making.

Sustainable Growth: Ubiquitous optimizes and builds upon successful campaigns to nurture long-term Instagram strategies.
Headquartered in the bustling metropolis of New York City, Ubiquitous Media has become a prominent player in Instagram influencer marketing.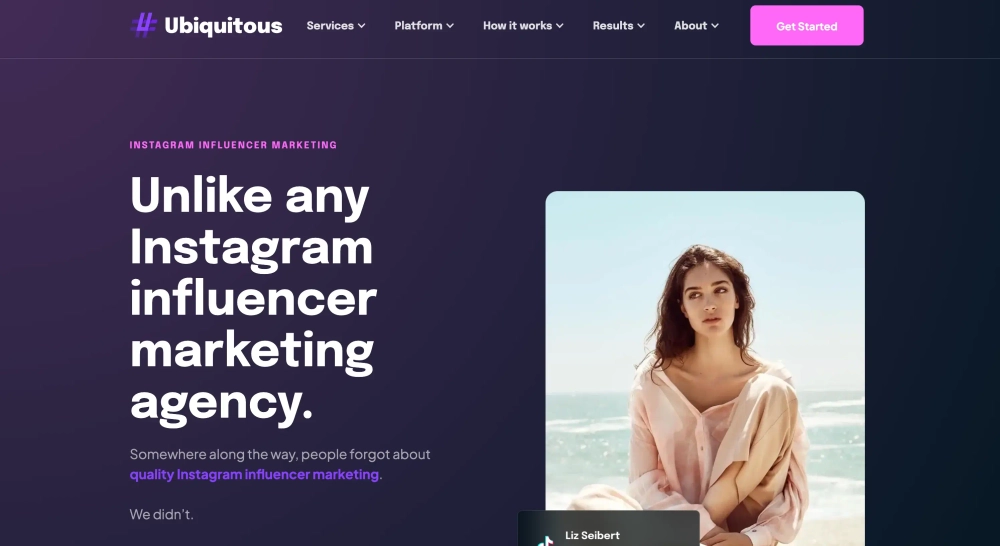 3. The Shelf
With a diverse clientele encompassing renowned brands like Neutrogena, Hanes, Famous Footwear, and Walmart, The Shelf boasts versatility across multiple verticals, including apps, beauty, fashion, food, parenting, outdoor, home decor, and social causes. Despite their compact size, this global team brings a formidable approach to influencer marketing.
The Shelf's influencer campaigns are designed to expertly guide consumers through each stage of their decision-making journey, ultimately propelling them toward making informed purchases. Discover what sets their influencer marketing services apart from the rest.

The Honest Company: They found 30 influencers that fit their brand story and generated content that looked like Honest produced it themselves.

Kiss: The Shelf created 1,493,630 organic video views!

Famous Footwear: The Shelf highlighted in-store shopping during a pandemic so that people could see how safely they could shop.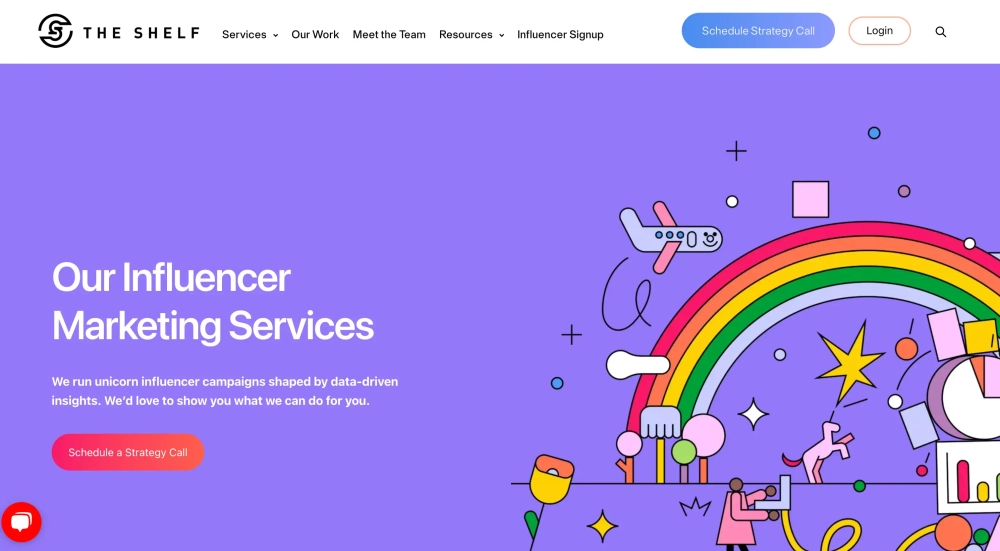 4. Hire Influencer
With a legacy dating back to 2011, Hire Influencer is a renowned award-winning influencer marketing agency. Their extensive clientele includes esteemed names like the NFL, MTV, Ricola, Oreo, Warner Brothers, and many others.
The agency provides an extensive range of services, including full-scale influencer marketing, innovative experiential concepts and execution, sourcing and placement of creative talents, strategic enhancement of content, on-site brand promotions and event management, recurrent/on-demand influencer-generated content (IGC) activations, proficient paid media management solutions, and expert content design, editing, and production.
Operating from locations in The Woodlands, TX (Houston) and Los Angeles, CA, Hire Influencer is your go-to partner for impactful influencer campaigns.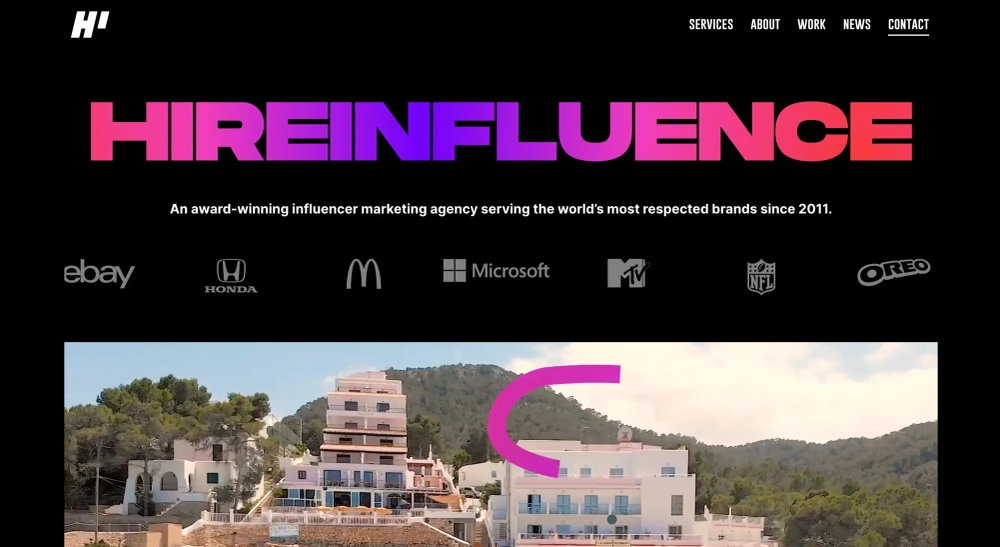 5. IMA
IMA is a global leader in influencer marketing, dedicated to helping brands engage and activate audiences worldwide through top influencers. Their team excels at crafting and executing creative influencer marketing strategies that amplify brand stories, reaching millions.
Their prestigious client roster includes Google, Amazon, Hewlett-Packard (HP), Swatch, and Starbucks. IMA operates from multiple international offices, including Amsterdam (HQ), Los Angeles, New York, London, Singapore, São Paulo, and Shanghai.
The IMA Platform is a powerful tool, offering a vast database of over 19 million influencers, including demographic insights, streamlined influencer management, campaign management, and tailored reporting for in-depth campaign impact analysis. When it comes to influencer marketing, IMA stands out as a global leader and innovator in the field.