2. Triad
Triad, a specialized advertising and marketing agency, is committed to elevating B2B sales success. With a profound emphasis on sales, Triad offers a wealth of experience to help clients achieve their sales objectives, whether it involves products, services, or brand positioning.
Their comprehensive array of digital and traditional agency services is meticulously tailored to meet the unique needs of B2B marketers. Triad stands ready to assist in brand building, prospect engagement, and driving sales, boasting a proven track record.
In Dallas, TX, Triad serves esteemed clients such as AEG (Allied Energy Group), Endurance Lift Solution, and Specialized Elevator. When it comes to B2B triumph, Triad is the trusted partner you need.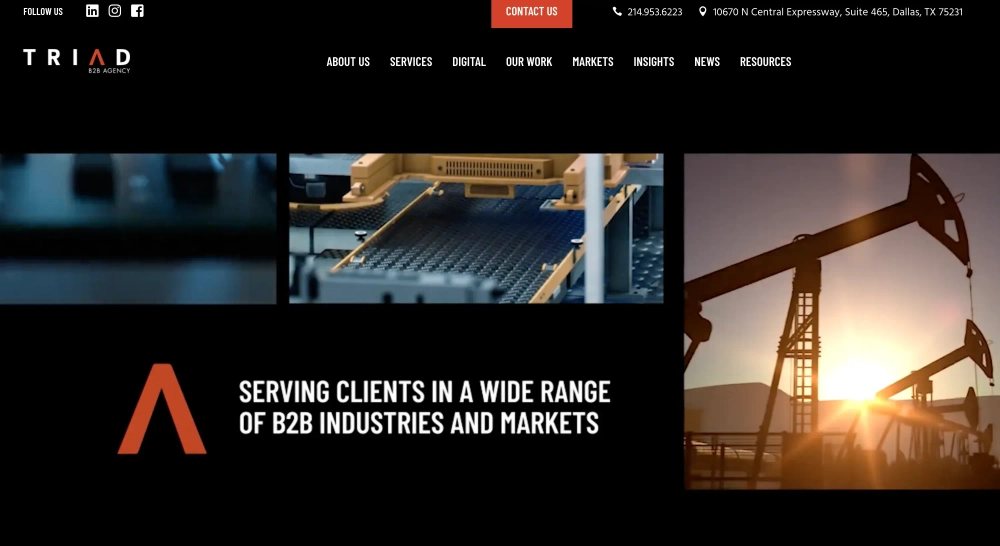 3. Walker Sands
Walker Sands is a trailblazer in outcome-based marketing (OBM), tailored for B2B brands with a commitment to insights and a relentless focus on understanding their target audience.
Their approach is driven by clients' primary business objectives, be it attaining category leadership, amplifying brand awareness, generating leads, or fostering customer loyalty.
With a comprehensive suite of marketing capabilities and deep B2B industry knowledge, Walker Sands excels across multiple channels, encompassing:

Branding

Creative

Demand Generation

Marketing Strategy

Public Relations

Web Services
Operating from offices in Chicago, Seattle, San Francisco, and Boston, Walker Sands serves a distinguished clientele, including Sophos, Affectiva, and LevelTen Energy. They are a trusted partner for unlocking B2B marketing success.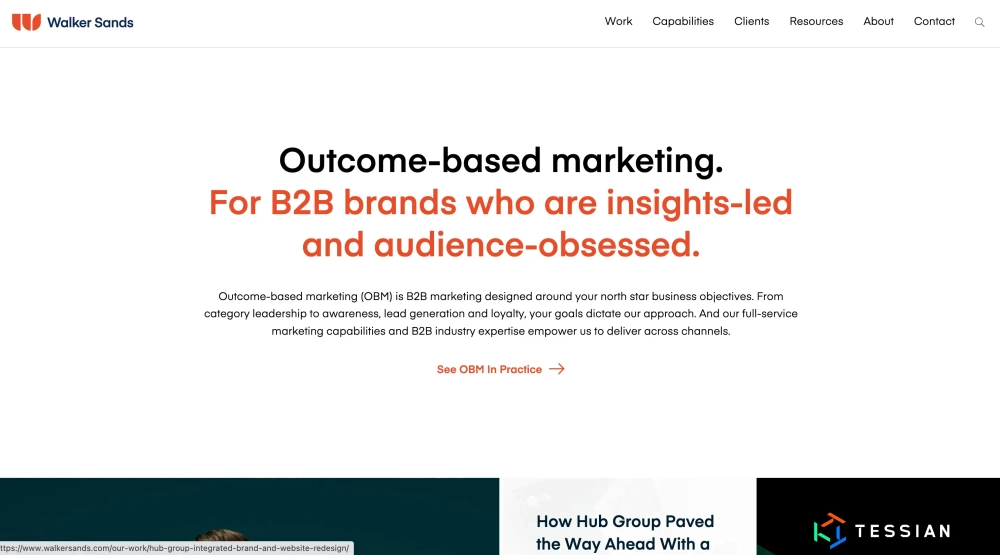 4. Refine Labs
Transform your marketing efforts into catalysts for growth with Refine Labs, an account-based marketing and demand generation firm for high-growth B2B SaaS companies.
Their impressive client roster includes BeyondTrust, Skuid, and Vena, attesting to their exceptional track record. A notable success story is their nine-month partnership with Clari, resulting in remarkable achievements: a 67% decrease in advertising cost of acquisition, a 36% reduction in cost per sales qualified opportunity, and an impressive 64% increase in win rates.
Refine Labs offers Go-To-Market Consulting, Demand & ABM Execution, and Creative Integrated Campaigns, all under one roof. Their process involves a thorough assessment of your goals and key initiatives, followed by identifying your critical growth levers. They then deliver a customized plan to guide you towards success.
Based in Boston, MA, Refine Labs can drive breakthrough growth in the ever-evolving B2B SaaS landscape.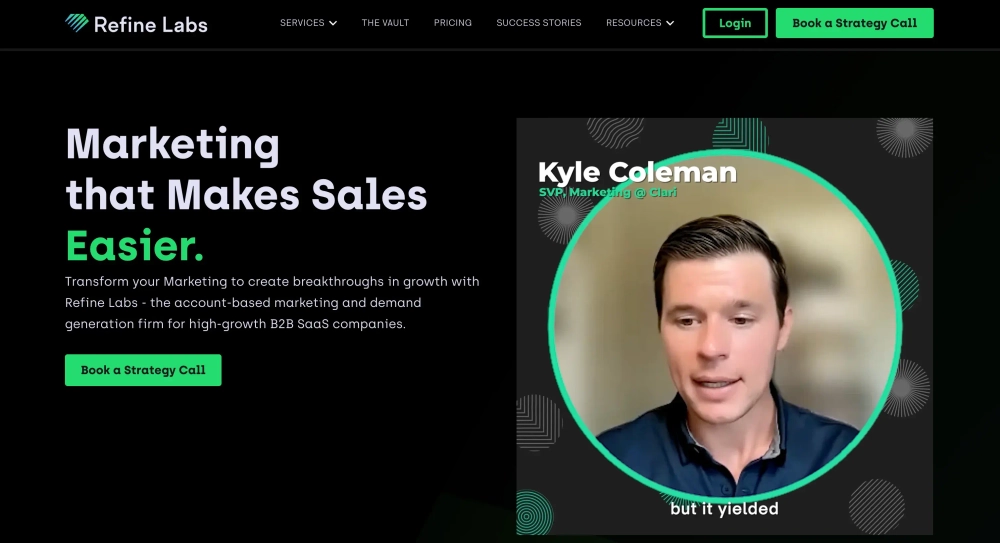 5. Earnezt
Earnezt, a B2B marketing agency, is rewriting the rules of marketing in New York and London. Their array of B2B marketing services encompasses brand strategy, campaigns, content creation, UX/CX development, live events, exhibitions, and cutting-edge AR/VR experiences.
With a prestigious clientele including Google, Samsung, and Shutterstock, Earnezt consistently delivers innovative solutions that transcend the ordinary, setting new benchmarks in B2B marketing excellence.