10. Third Marble
Third Marble's Google Ads management service for small business owners is meticulously designed to direct high-quality traffic to websites, optimizing the potential for turning visitors into valuable sales leads. Their approach involves precise targeting of individuals searching for products and services within specified geographic regions.
Headquartered in Richmond, VA, Third Marble provides a tailored solution that perfectly suits the requirements of small businesses, delivering efficient and effective Google Ads management.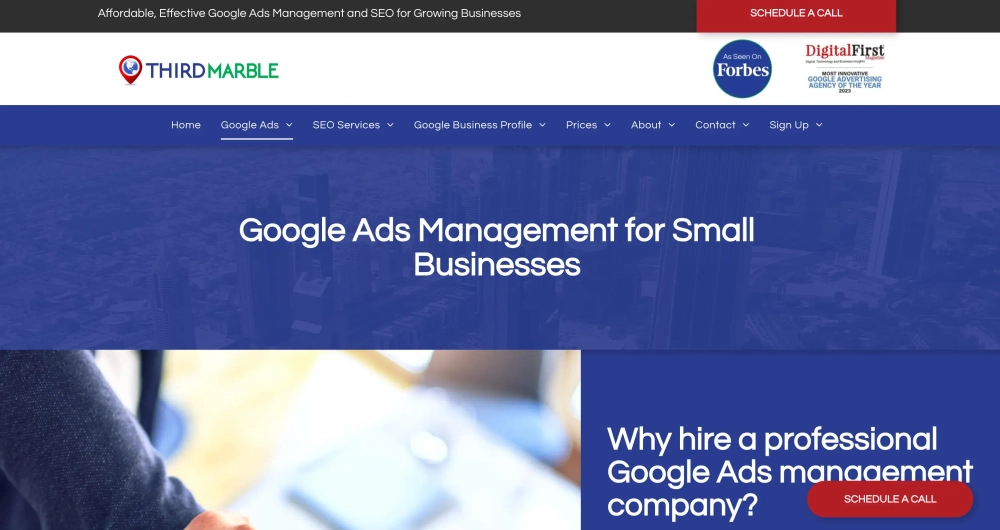 11. Creatively Innovative
Creatively Innovative provides a range of services, including full Google Ads management, data-driven marketing, call and form tracking, landing page optimization, keyword research, and negative keyword management. They focus on optimizing ROI, with typical returns ranging from 4 to 7x or more, even in smaller cities.
Specializing in the home service industry, they cater to remodeling contractors, pressure washers, window cleaners, and more. Based in Spearfish, South Dakota, the agency operates with a remote team, serving clients like Maryland Decking, Castle Keeper's Maintenance, and Accurate Janitorial.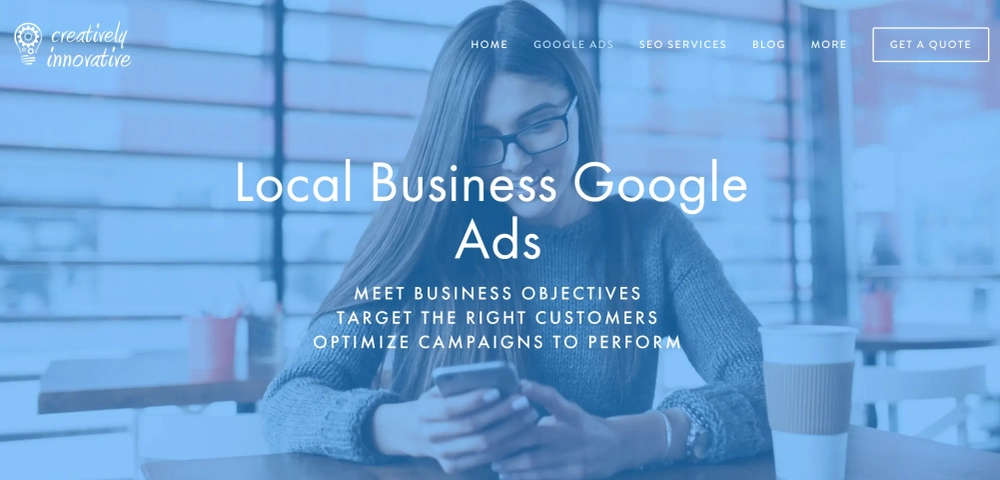 12. Web FX
Web FX is an award-winning and certified Google Ads agency that delivers remarkable results. With a 20% reduction in cost-per-conversion, a 108% increase in year-over-year Google Ads conversions, and a 71% surge in contact form submissions, their impact is undeniable.
Their Google Ads services encompass custom strategies, dedicated account managers, Google Analytics integration, strategic bid management, call and lead tracking, return on investment tracking, and monthly performance analysis. Headquartered in Harrisburg, PA, Web FX is your gateway to increased revenue from Google Ads.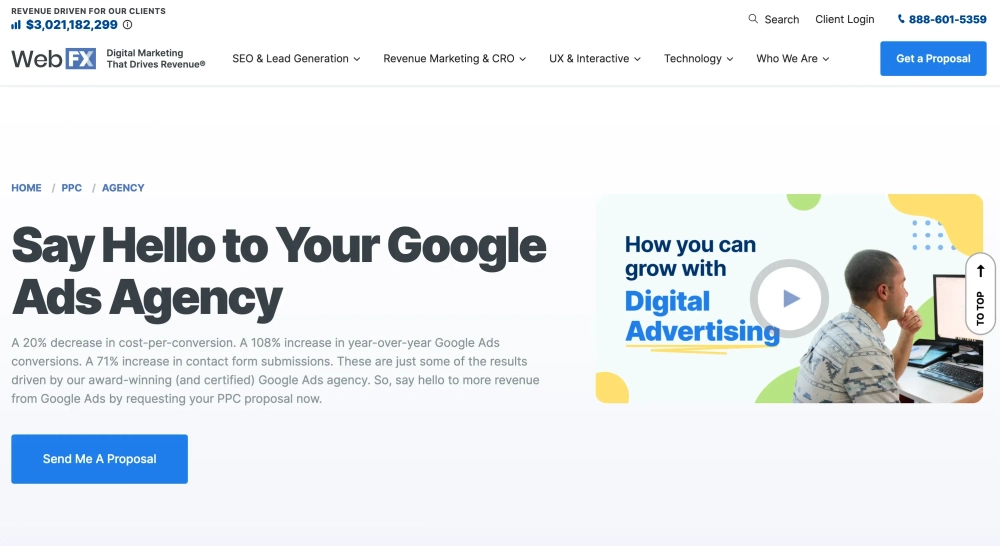 13. Valve+Meter
Valve+Meter excels in leveraging Google Local Services Ads (LSA) to catapult local businesses to the top of search results, backed by the Google Guarantee. They employ data-driven insights from the start, a strategy known as Math Before Marketing.
By combining exceptional copywriting, data analysis, and testing, Valve+Meter propels businesses beyond competitors, driving sales and operations forward. With a majority of users turning to Google, their approach secures prominent positions, capturing the attention of potential clients.
Based in Indianapolis, IN, Valve+Meter serves clients like Kenney Machinery, Evergreen Heating & Cooling, and RPM Machinery.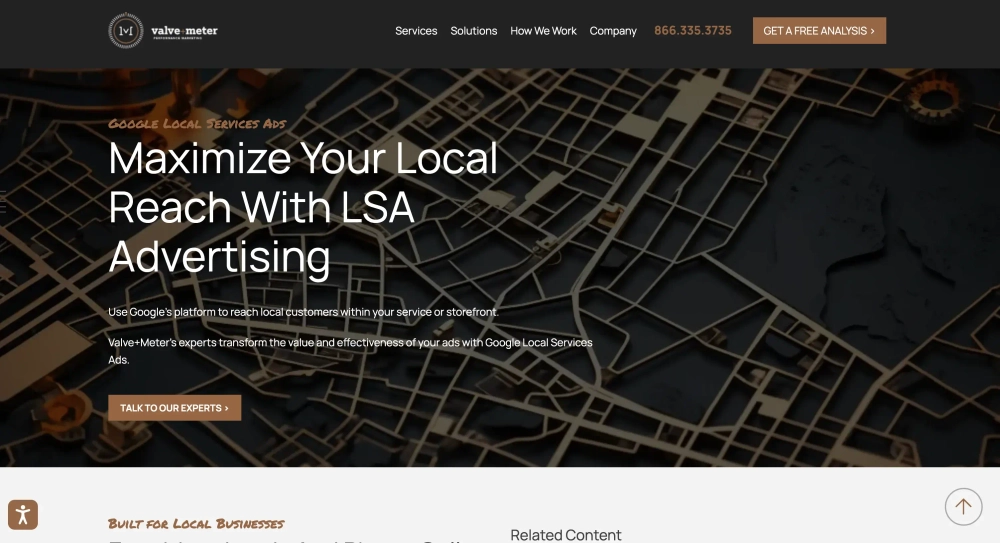 14. Pilot Digital
Pilot Digital calls themselves Chicago's premier PPC agency, holding the distinguished title of Google Ads Premier Partner, reserved for companies showcasing expertise in Google Ads. Managing over $6 million in ad spend worldwide, their pay-per-click experts possess experience across diverse industries, from healthcare and manufacturing to automotive, e-commerce, and B2B.
They've catered to businesses of all sizes, from local Chicago enterprises to international corporations, delivering results on platforms like Google Ads, Hulu Ads, and Bing PPC. Offices are located in Chicago, IL, and Cincinnati, OH, with a client portfolio that includes Bolingbrook Park District, Ultimate Toys, and Brightcove.