6. True North Social
True North Social has garnered a diverse clientele, including prominent names like The Orlando Hotel, Thrive Societe, and OYA Beauty. Their services encompass a wide spectrum, from crafting branded TikTok content to community identification and management, ad optimization, and in-depth analytics.
With a broad geographical presence, True North Social operates in key areas, making it accessible to businesses in prime locations such as Atlanta, Austin, Beverly Hills, Boston, Chicago, Dallas, Denver, El Paso, Houston, Irvine, Kent, Lakewood, Las Vegas, Lemon City, Long Beach, Los Angeles, Miami, Nashville, New York City, Orange County, Palm Springs, Portland, Sacramento, Salt Lake City, San Antonio, San Diego, San Francisco, San Jose, Santa Monica, Seattle, Tacoma, Trenton, and Washington DC.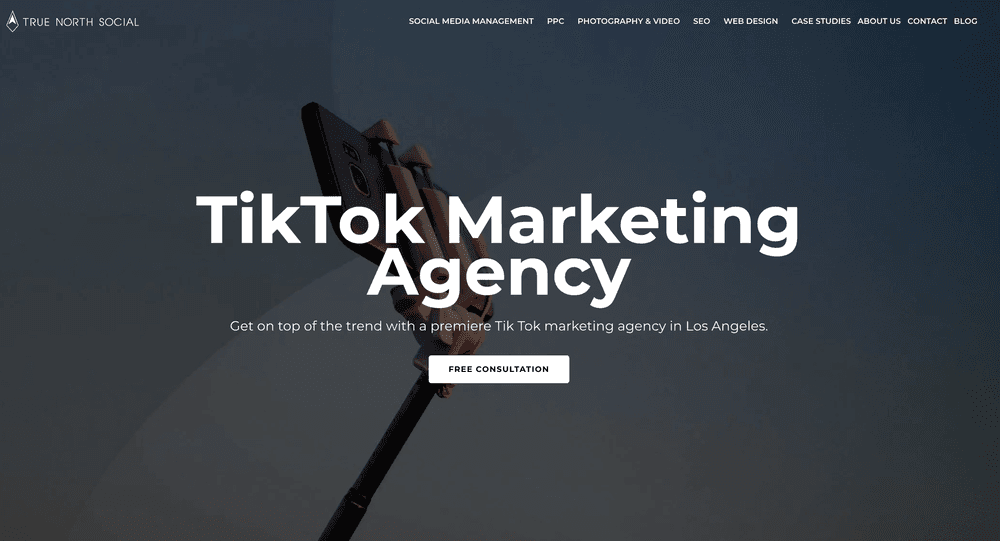 7. Advertisemint
Advertisemint boasts an impressive client roster that includes industry giants like Pepsi, Universal, GrubHub, Nike, and Chipotle. Headquartered in Hollywood, CA, they maintain a robust nationwide presence, with offices strategically situated in prominent U.S. cities, including Albuquerque, Atlanta, Baltimore, Chicago, Dallas, Houston, Indianapolis, Minneapolis, Nashville, Orlando, Philadelphia, San Francisco, Seattle, and more.
Partnering with Advertisemint means gaining access to a team of seasoned TikTok media buyers, skilled designers, video editors, and dedicated marketing analysts who deliver exceptional results.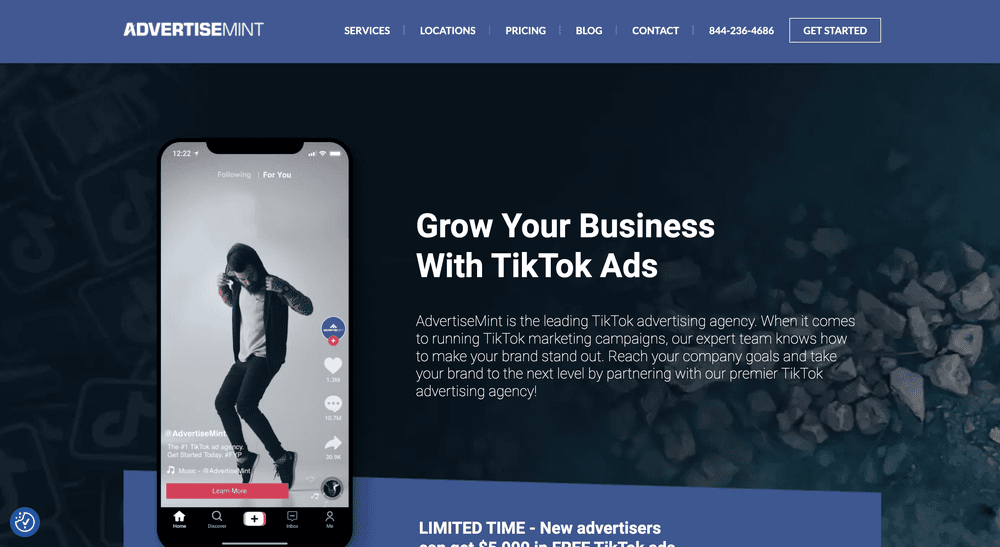 8. Adacted
Adacted, headquartered in Tallinn, Estonia, extends its expert support to clients across the United States. Their client portfolio features brands like Serenity Blankets, Nebumed, Kocki, and Serif. As a TikTok marketing agency, Adacted offers a comprehensive all-in-one service to ensure your platform's success.
Their services include:

Influencer marketing

Video content creation

Paid media management

Strategic consulting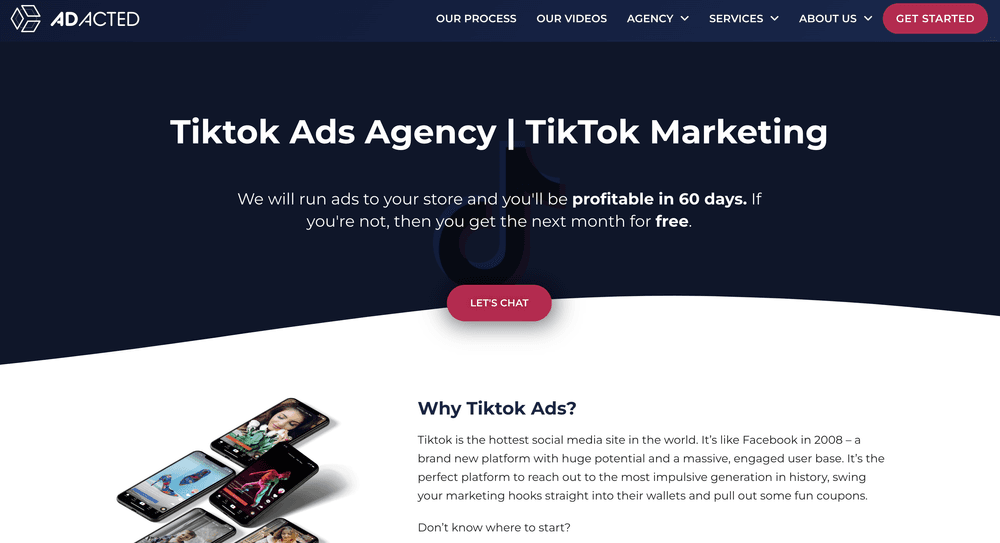 9. MuteSix
MuteSix, the pioneering agency that partnered with TikTok, continues to lead the charge in delivering top-notch media buying, creative, and measurement strategies to help brands scale profitably on this unstoppable platform.
With a rich history dating back to 2019, MuteSix has gained a profound understanding of the best-in-class practices needed to keep brands in sync with TikTok's dynamic landscape. Situated in Culver City, CA, their services encompass:

High-volume, high-impact native content production

Industry-leading TikTok media buying

Conversion rate optimization

Advanced TikTok measurement solutions