6. Inbeat
Inbeat is a global agency with a prominent presence in major cities like New York City, Los Angeles, Montreal, Toronto, Singapore, Paris, Miami, and London. They offer a wide array of services, including content creation and influencer marketing on platforms like Instagram and TikTok.
Inbeat proudly represents brands such as Nordstrom, Aura, Chatbooks, and Prose, making them a go-to choice for crafting compelling content and harnessing the influence of top-tier brands in the digital landscape.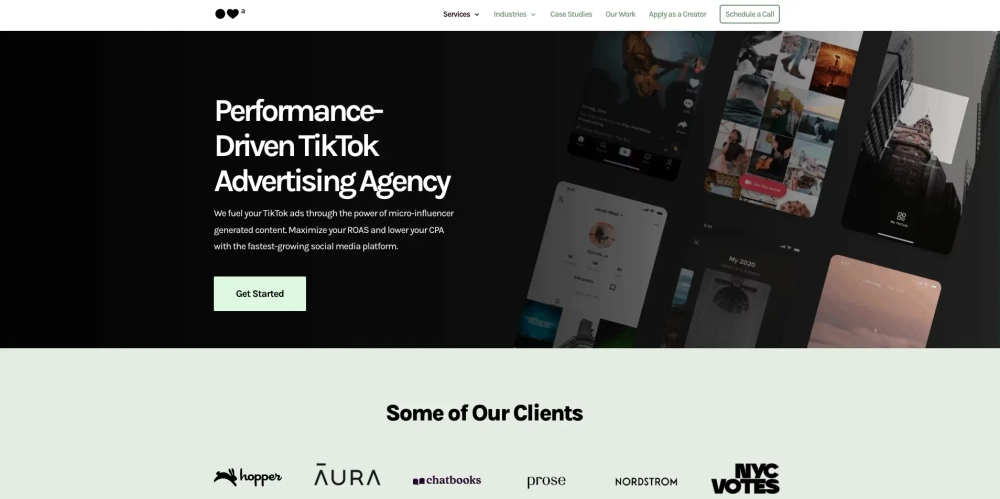 7. The Shelf
The Shelf is a leading full-service influencer marketing agency equipped with a proprietary SaaS platform of their own. This platform allows them to plan, execute, manage, and optimize creative and strategic influencer campaigns seamlessly.
Their impressive clientele includes brands like Hulu, KidzBop, Pilot, and Famous Footwear. The Shelf's expertise spans various verticals, ranging from apps and software to beauty, fashion, food, parenting, outdoor, home decor, and social causes, making it a versatile partner in influencer marketing.
Check out these impressive stats!

Over 167 million engagements

Over 8,000 influencer partnerships

Over 70,000 pics and pieces of content
8. Acceleration Partners
Acceleration Partners is a leading force in partnership marketing, serving renowned clients like Reebok, Columbia, Renogy, and Bonafide. Their expertise extends to various partnership types, from traditional affiliate and content to influencer and brand-to-brand collaborations.
They cater to diverse industries, including retail, DTC, technology, B2B, finance, health and wellness, and travel. Acceleration Partners is trusted, driving effective marketing strategies through strategic partnerships, with locations in Boston, London, Berlin, Singapore, and Sydney.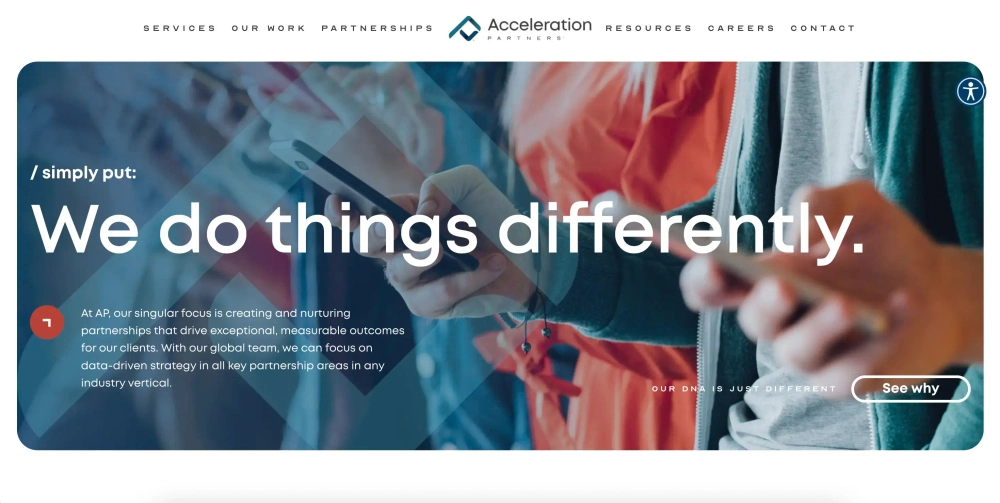 9. Influicity
Influicity is your one-stop shop for influencer marketing and more. Beyond connecting you with influencers, they excel in podcast management, content creation, and paid media services. Their extensive client roster includes industry giants like P&G, Universal, Toyota, and Warner Bros. Pictures.
Operating in diverse verticals such as CPG, entertainment, automotive, finance, and more, Influicity has a wide-reaching impact. With locations in major cities like New York, Los Angeles, San Francisco, Chicago, and beyond, they're your go-to partner for comprehensive marketing solutions.