2. Social Chain
Social Chain is one of the best creative social agencies producing social-first campaigns for many large consumer brands.
They're also one of the world's largest social-first publishers, with over 80m followers across Facebook and Instagram, allowing them to distribute their client's content on their owned organic channels.
They've worked with Superdry, T-Mobile, Sony, Puma, McDonald's, Mastercard, Coca-Cola, Braun, Apple, Adidas, and more!
They have offices in Manchester, London, New York & Berlin.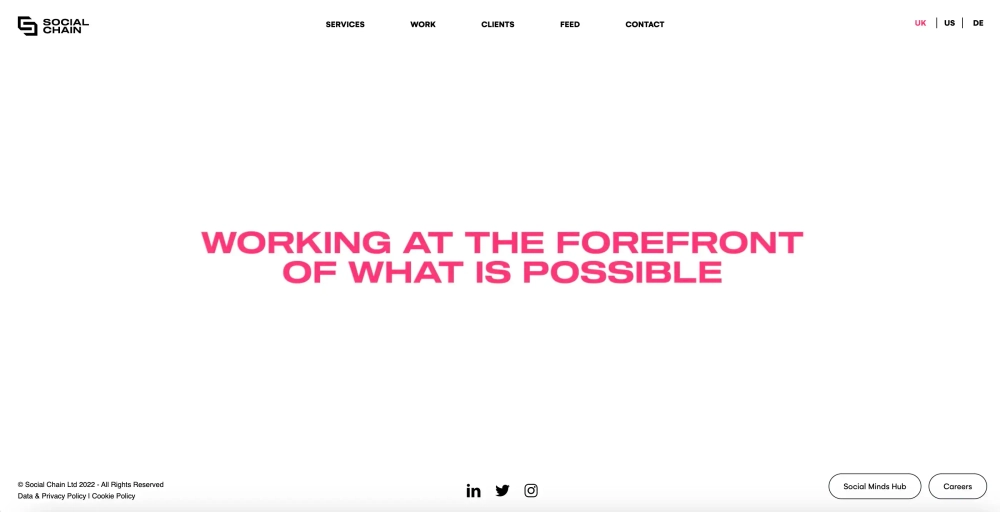 3. We Are Social
Describing themselves as a 'socially-led creative agency,' We Are Social is now one of the world's biggest social media agencies, having over 1,000 staff members.
They believe in people before platforms and using the power of social media to drive business value for their clients.
To do this, they apply storytelling, creativity, craft, and innovation to all of their campaigns.
As well as collaborating with influencers, they use paid media to reach the right audiences and achieve measurable results.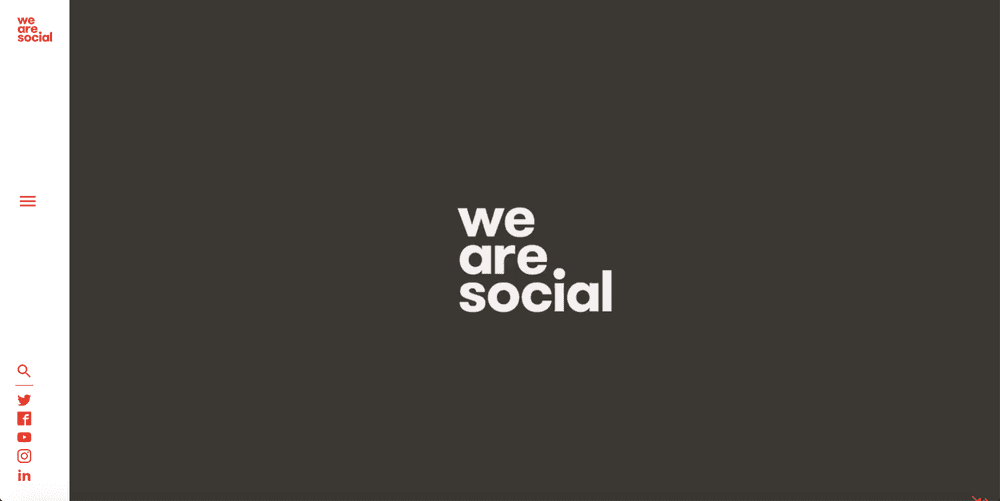 4. Truffle Social
Truffle Social are a creative media agency based in London.
They're full-service, and help their clients with content creation optimised for social, campaigns and training members to be able to do the work in-house.
They've worked with brands such as Rolls Royce, National Trust and Ciroc, amongst many others.