2. Ledger Bennett
B2B marketing agency Ledger Bennett is a specialist in helping businesses scale with Facebook Ads.
Based in Milton Keynes, and with a team of 58+, they help brands in various ways with Facebook Ads. Specifically with:
Facebook Lead Gen Forms
CRM Integrations
Video Ads
Promoted Posts
1st Party List Targeting
Lookalike Targeting
Their clients include American Express, LinkedIn, Microsoft, Financial Times, Vodafone and more.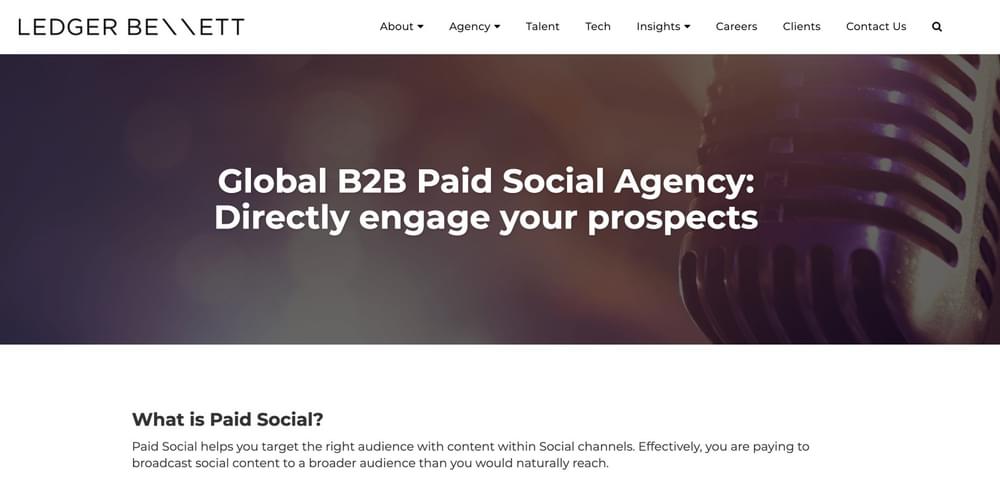 3. Gripped

London-based Gripped is one of the most established B2B agencies in the UK. As well as B2B, they also serve SaaS, technology & IT companies.
As a part of their Facebook Ads service, they implement full-funnel strategies for you - taking someone from the awareness stage to evaluation, all the way through to decision.
With a team of 29+, they're a Facebook marketing agency you can trust.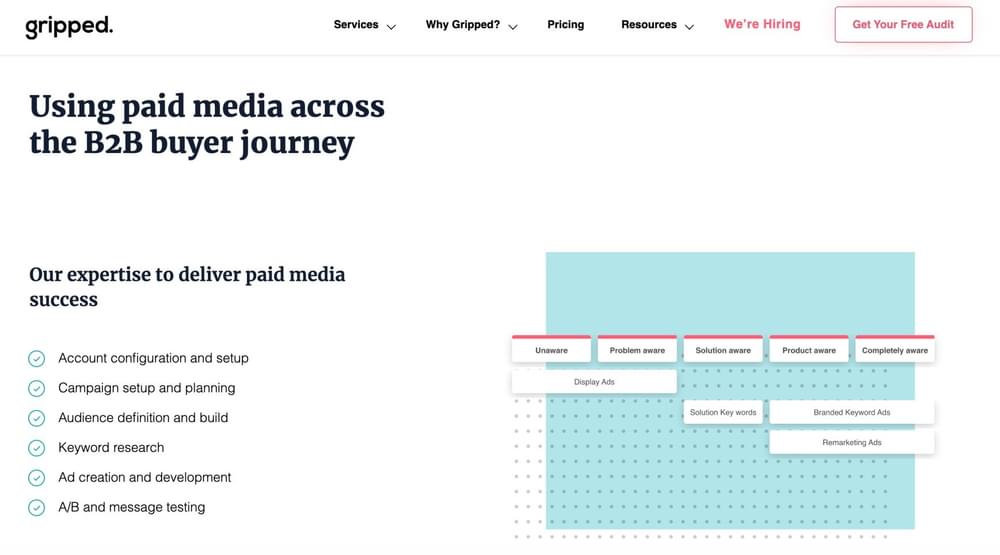 4. Accuracast
Accuracast works with B2B businesses to increase their credibility, brand awareness and leads using Facebook Ads.
They'll help you develop internal KPIs that actually matter to your bottom line and create campaigns that align solely to those. Follows or engagement just won't cut it, and they'll get you to where you need to be without the fluff.
But who have they worked with and helped with Facebook & Paid Social advertising? Clients include PwC, Informa, Mexichem, Rovi, Corel and NTT Communications.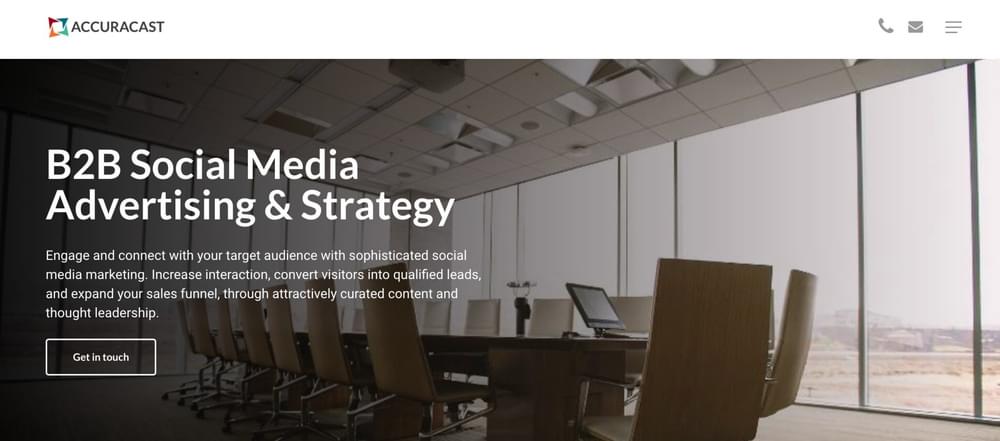 5. The Brains
The Brains is a social media advertising agency that specialises in conversion-driven Facebook ads campaigns.
They offer their services to e-commerce brands, B2B and B2C, and have worked with brands such as DHL, Funding Options and Ronald McDonald House Charities.