2. Voy Media
Based in the heart of New York City, Voy Media specializes in transforming your approach to B2B Facebook advertising. With a comprehensive strategy, they help you navigate the intricate landscape of Facebook ads.
Their services encompass selecting the right marketing objective, from brand awareness to lead generation and conversion campaigns. Voy Media excels in creating targeted ads, utilizing core, custom, and lookalike audiences while optimizing your budget and schedule.
When it comes to ad creative, they masterfully design video, lead generation, carousel, and single image ads. Notable clients such as Magic Spoon, Canary Fly, and UMG Gaming attest to their prowess in the field.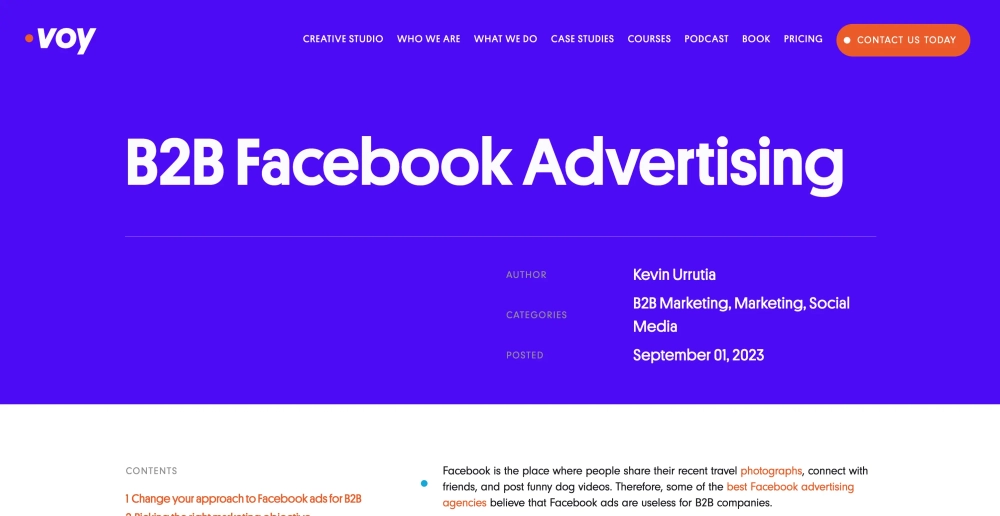 3. Linear
Linear is your trusted partner in Facebook Ads management, catering to clients like Penji, Ordermark, and Clear Law Institute. Their comprehensive services encompass structuring and strategizing your campaigns, crafting compelling copy and designs, and fine-tuning ad performance.
Their holistic approach sets them apart, managing not just the ads but also the creative process, copywriting, research, and in-depth reporting. Headquartered in Sandy, Utah, Linear is dedicated to elevating your Facebook advertising game to new heights.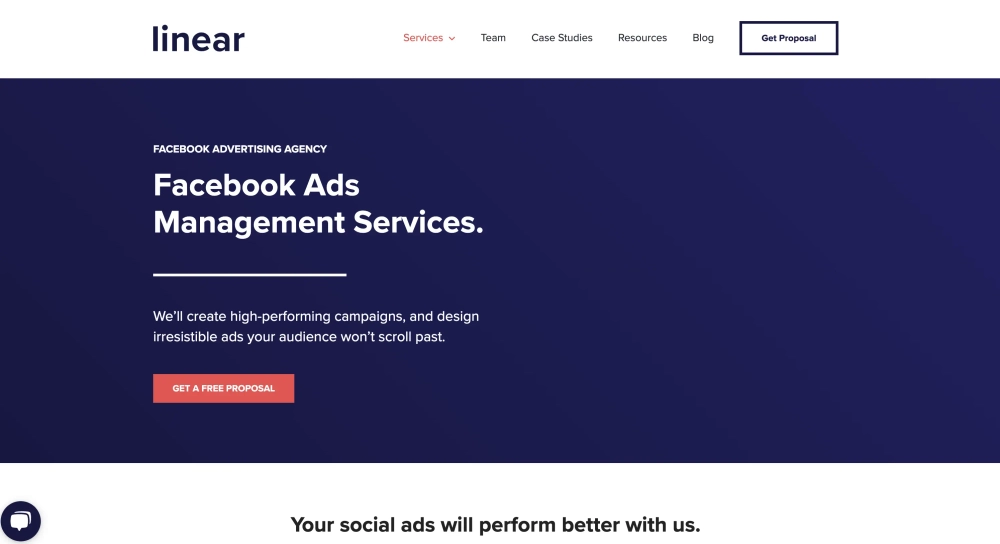 4. Thrive Agency
Thrive Agency offers a comprehensive suite of Facebook ads services, covering analytics, audience identification, strategy development, meticulous monitoring, paid ads management, and creative content creation. Their diverse clientele, including Geoforce, Grow Strong Industries, Sneaker Boutique, and Dizzy Stop, attests to their expertise.
Thrive Agency has a strong national presence, with offices spanning major cities like Arlington, Atlanta, Baltimore, Chicago, Minneapolis, New York City, and more across the U.S. Their widespread reach ensures top-notch Facebook advertising solutions tailored to your business needs.
With Thrive Agency, your business can:

Increase awareness

Build consideration

Earn conversions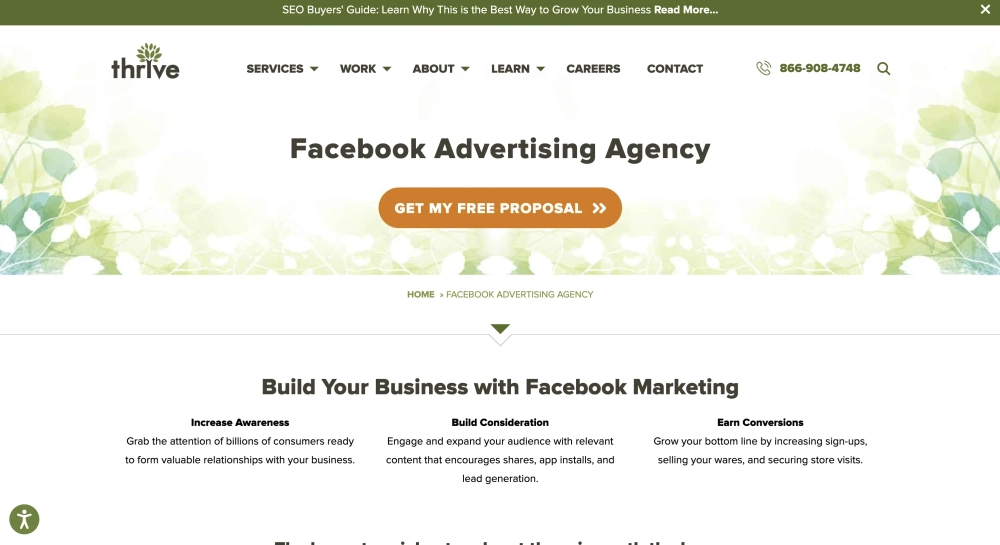 5. Ironpaper
Ironpaper is your go-to B2B marketing agency dedicated to enhancing qualified lead generation, boosting conversion rates, and creating valuable sales opportunities. They specialize in constructing marketing programs tailored to the needs of B2B organizations, offering end-to-end services encompassing strategy development, execution, meticulous analysis, and continuous improvement.
Ironpaper's results-driven approach prioritizes growth-oriented metrics over marketing fluff. Headquartered in the bustling hub of New York City, they offer a comprehensive suite of services, including B2B marketing campaigns, demand generation, account-based marketing, inbound marketing, and more. Your path to measurable growth begins with Ironpaper.