2. Clum Creative
Clum Creative is an industry pioneer. As corporate video content needs evolve with the changing landscape of online and mobile technology, Clum has been a trusted partner in assisting marketing and business leaders to swiftly adapt.
Their impressive client roster includes prominent names like TT Electronics, Glenridge Machine Company, and Monster Audio Products. With an in-house creative team, they offer a seamless, turn-key approach, encompassing business strategy, conceptualization, and execution.
While based in Cleveland, Clum Creative boasts extensive global connections with top video professionals in major markets worldwide.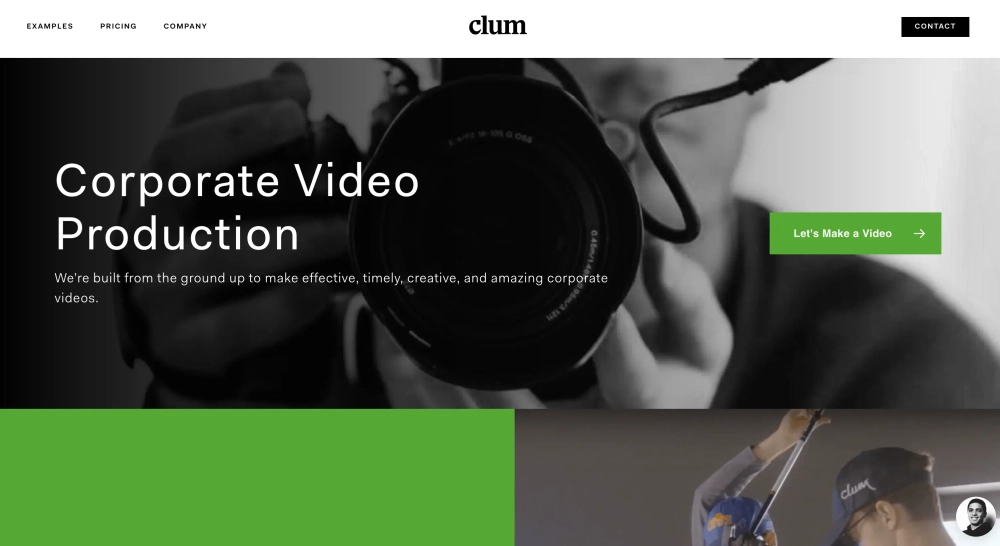 3. True Film Production
True Film Production is a steadfast corporate video production ally. They empathize with the unique challenges businesses face, including tight budgets, demanding timelines, and the struggle to secure buy-in for video projects.
Understanding that marketing videos are often undervalued, True Film Production aims to simplify the process by eliminating upselling, hidden fees, and communication lapses.
Clients opt for True Film Production as their trusted corporate videographer partner. Their extensive service portfolio covers:

Inspirational Videos: Ignite motivation and drive within your organization.

Product Videos: Showcase your offerings with flair and impact.

CEO/Executive Team Videos: Humanize your leadership and connect with stakeholders.

Honoree Videos: Celebrate achievements and milestones.

Mission Statement Videos: Articulate your company's core values and vision.

Keynote Speaker Stories: Captivate your audience with compelling narratives.

Brand Videos: Define and strengthen your brand identity.

Immersive Storytelling: Engage audiences through immersive narratives.
True Film Production is well-equipped to serve clients nationwide with a presence in New York, New Jersey, Austin, Chicago, San Francisco, Philadelphia, and Miami. Notable clients include Club Med, Salesforce.org, and Uber.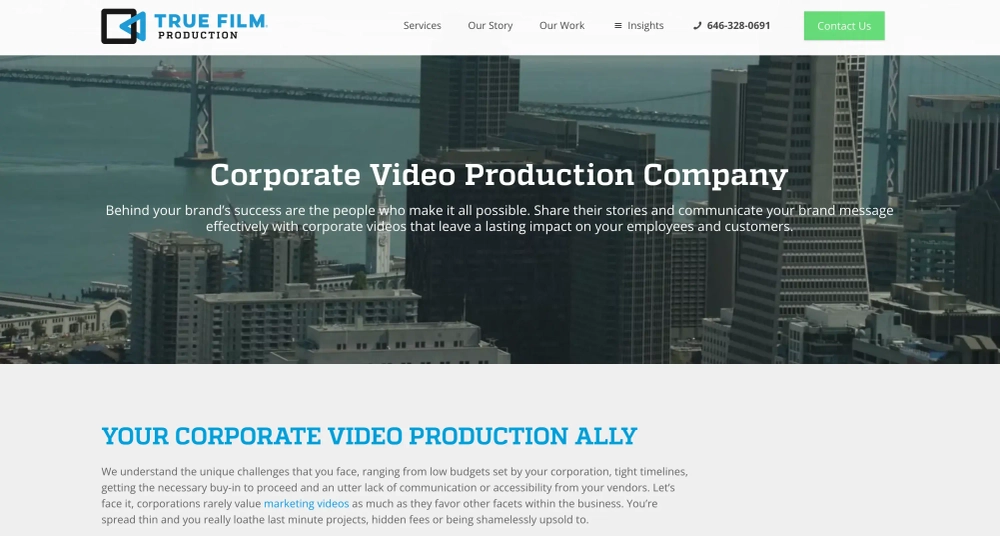 4. Digital Spark Studios
Digital Spark Studios specializes in crafting a diverse range of impactful videos, including brand story videos, testimonial videos, CEO profile videos, corporate training videos, corporate recruitment videos, and branding videos.
These videos are powerful tools to boost marketing ROI, enhance brand recognition, and solidify brand authority. They cater to both B2C and B2B marketing needs, as well as internal communication and staff development, making them an indispensable asset for businesses across industries.
Headquartered in Charlotte, NC, Digital Spark Studios boasts an impressive clientele, featuring names like Fosi Audio, TTI North America, and Carnegie Mellon University.