Next, let's dive into some Twitter usage statistics. Even though Twitter has been around for quite some time, it continues to see growth in its user base. Not only that but there are tons of tweets being posted on a daily basis, ensuring there's always something interesting being shared.
Twitter Has 396.5 Million Users Globally
When looking at its audience worldwide, data shows that Twitter has 450 million monthly active users. Although it may fall behind platforms like Facebook and Instagram, which have users in the billions, Twitter still has a loyal audience of those that log in on a regular basis. In fact, Elon Musk recently announced that Twitter sees about 259.4 million daily active users, ensuring they're always coming back to see what others are tweeting about.
In the UK, Twitter Has 19.05 Million Users
If we're just looking at the UK alone, 19.05 million people had Twitter accounts as of October 2021. More than half of those Twitter accounts are owned by males, meaning they mostly dominate the platform gender-wise.

At Least 500 Million Tweets Are Sent Every Day
Twitter's users certainly have a lot to share with their followers! The platform has become a place to share daily updates and to discuss common interests with other users around the world. At least 500 million tweets are sent on a daily basis, meaning there are plenty of conversations to join.
52% of All Tweets in 2020 Came From Gen-Z Users
In 2020, Gen-Z (those born between 1997-2012) were doing a lot of tweeting. Twitter reports that 52% of all tweets posted that year came from Gen-Z users. With the younger generations getting interested in Twitter, it's a good sign for its longevity.
U.S. Adults Spend an Average of Six Minutes Per Day on Twitter
There's no denying that we spend a lot of time on social media every day. It's so easy to pick up our phones and begin mindlessly scrolling to see what friends, family, and our favourite brands are sharing. Data has shown that adults based in the U.S. spend an average of six minutes per day on Twitter.
In the UK, it's reported that adults only spent around four minutes on Twitter.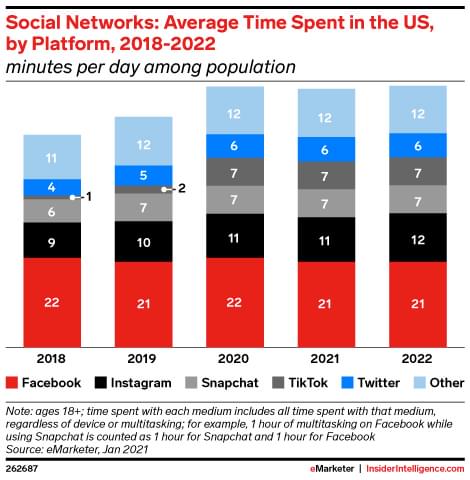 96% of Twitter Users in the U.S. Report Using the Platform Monthly
For many users in the U.S., Twitter isn't a platform they turn to on a daily basis. 96% of users say they only check Twitter monthly. 84% say they use Twitter weekly and just 52% say they use it daily.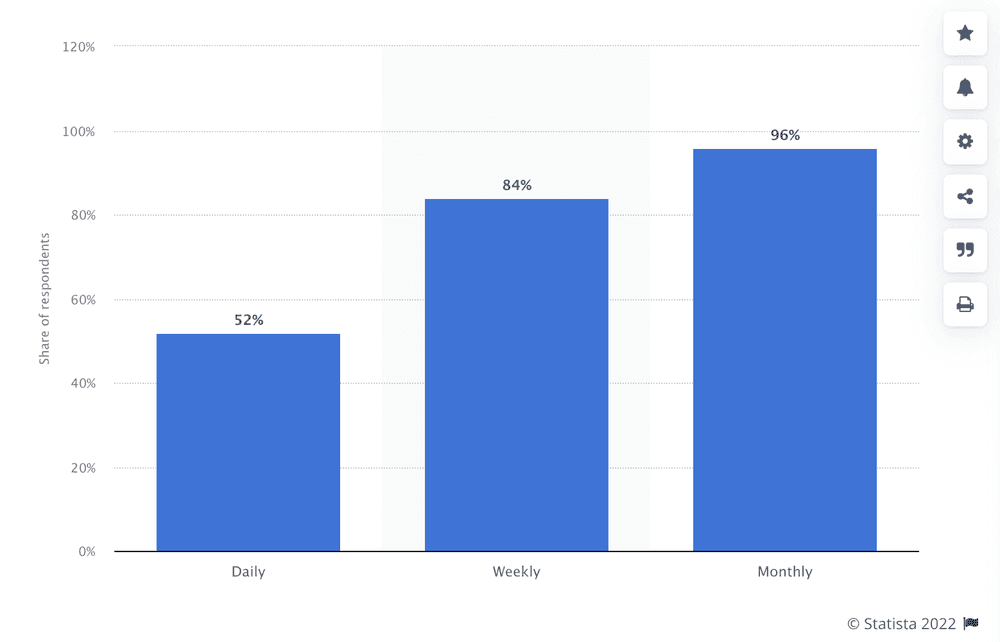 There Were 162k+ Downloads of the Twitter App on iOS in the UK
It appears there are slightly more iPhone fans among Twitter users in the UK. There have been over 162,000 downloads of the iOS version of the Twitter app and just 150,000 for the Android app.