Now, let's take a look at Spotify on a global scale. Considering the service is available across so many markets worldwide, Spotify does have a pretty expansive user base to contribute to its success. Here are a few Spotify statistics that show just how popular it's become over the years:
1. As of the First Quarter of 2023, Spotify Has 515 Million Active Users Worldwide
As a host to both music and podcasts, Spotify has become a go-to service for many. So, it's no wonder they've amassed a whopping 515 million active users around the globe as of early 2023.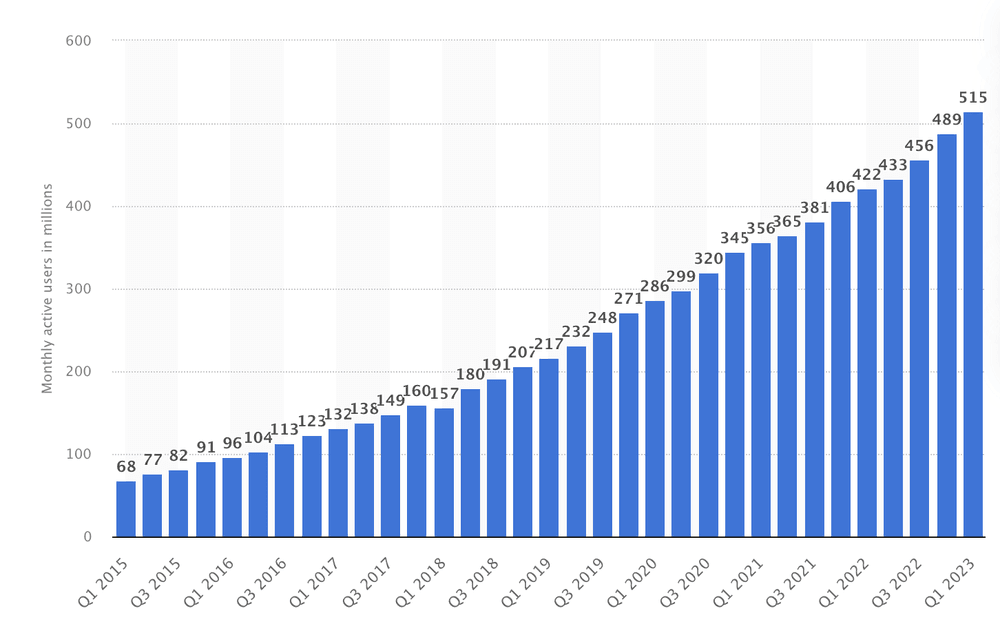 2. There Are 317 Million Ad-Supported Monthly Active Users on Spotify
One of the great things about Spotify is that it gives users the option to use the service for free or pay for a premium account. Free users will hear and see ads every so often and are unable to access the full range of features the streaming service provides. As of the first quarter of 2023, Spotify reportedly had 317 million monthly active users, up from 295 million a year earlier, on a free, ad-supported plan.
3. The Service Has 210 Million Premium Subscribers Globally
For those who want to ditch the ads, it's worthwhile to invest in Spotify's premium plan. In Q1 2023, it was reported that Spotify has 210 million premium subscribers worldwide. That number has more than doubled since early 2017, showing how much the service has grown over the years.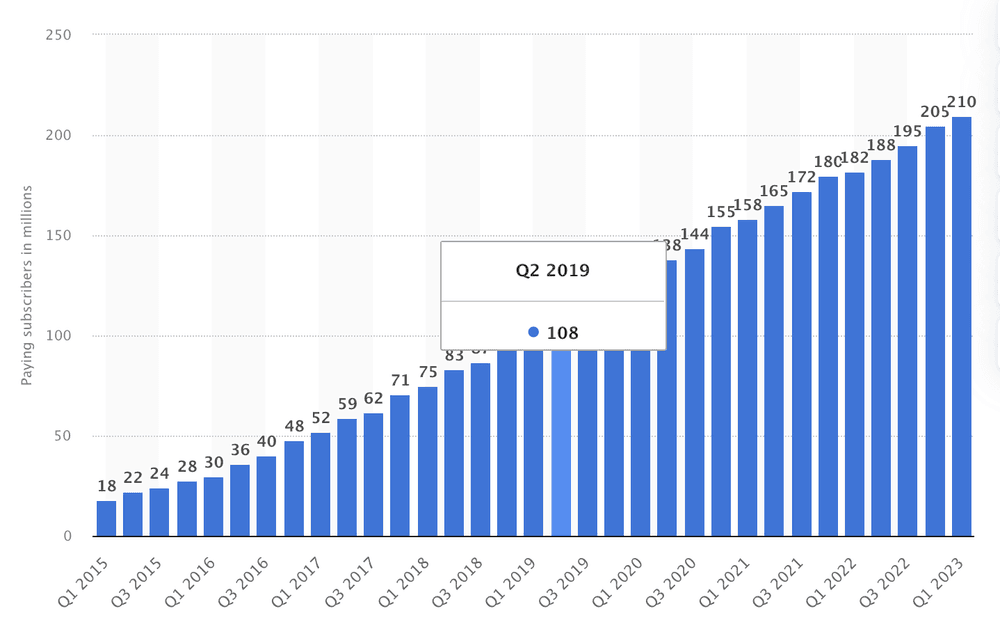 4. Spotify's 2021 Revenue Was Over 11.7 Billion Euros
A majority of Spotify's revenue comes from those premium subscriptions rather than ad placements. And in 2022, the company generated over 11.7 billion euros in revenue, which was up from 9.67 billion in 2021. So, it's clear that people are seeing the value of investing in a premium account.