As the go-to platform for sharing video content, it should come as no surprise that YouTube has been pretty successful since its launch. To show just how well it's doing worldwide, here are some fun YouTube statistics you should know:
YouTube is the Second Most Popular Social Media Network Worldwide
While you may not consider YouTube to be a typical social media platform, it's still a place for people to connect with one another through videos and in the comments section. When looking at it in terms of active users, YouTube ranks as the second most popular platform in the world. With It ranks just behind Facebook, which currently has control of the number one spot.
As of February 2020, More Than 500 Hours of Video Were Uploaded Every Minute
When it comes to long-form video content, YouTube tends to be the place creators turn to. Therefore, it should come as no surprise that 500 hours of video were uploaded every minute. Between 2014 and 2020, the number of hours of video uploaded every minute has grown by about 40%.
YouTube Premium Had Roughly 23 Million Users as of 2021
As a way to provide ad-free content, YouTube unveiled Music Key in November 2014. Its purpose was to give users a way to consume music videos without being interrupted by ads. Eventually, they launched YouTube Red in October 2015 with the same premise of eliminating ads for paying customers. Ultimately, this service was rebranded to YouTube Premium in May 2018.
As of 2021, there are 23.6 million paying subscribers who are enjoying ad-free videos.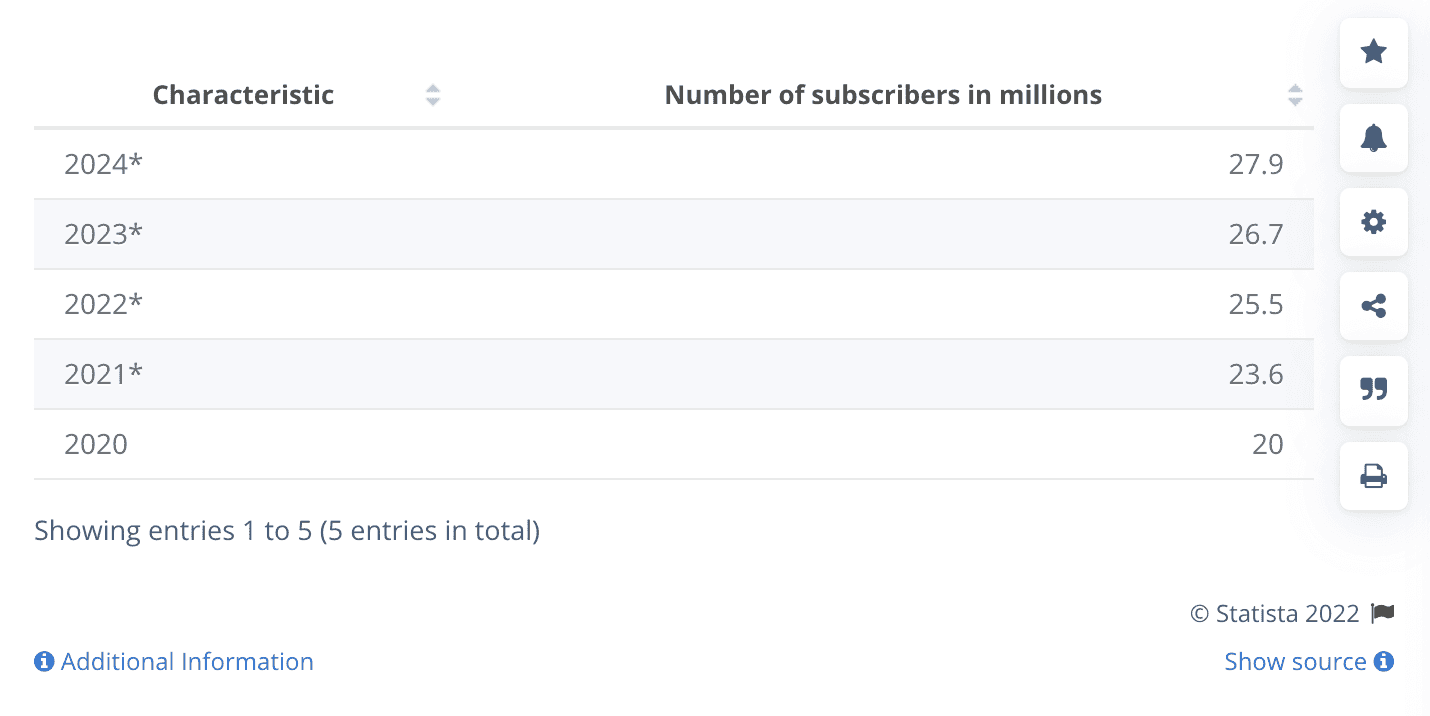 The Platform Recently Generated $19.7 Billion in Revenue
Between advertising and its Premium subscription service, YouTube raked in $19.7 billion in revenue during 2020. That's a 30.4% increase year-on-year, so it's safe to say they're doing well.
YouTube CEO Susan Wojcicki Stepped Down After 25 Years in the Company
On February 16th 2023, Susan stepped down from her role as CEO of YouTube and was replaced by YouTube SVP Neal Mohan.