To get started, let's cover some general Google ads statistics so you can see why people choose to invest their marketing budget into running ads on this favoured search engine.
Google is the Leader When it Comes to Market Share
Whenever someone needs to make an internet search, Google is most likely the platform they turn to in order to find their desired information. That's because, when compared to other search engines, Google leads the way with 85.53% of the market share. In the UK alone, Google has a market share of 93.69%.
Given this tremendous user base, it's no wonder that brands continue to invest in running Google ads. It provides a great opportunity to gain awareness and generate conversions.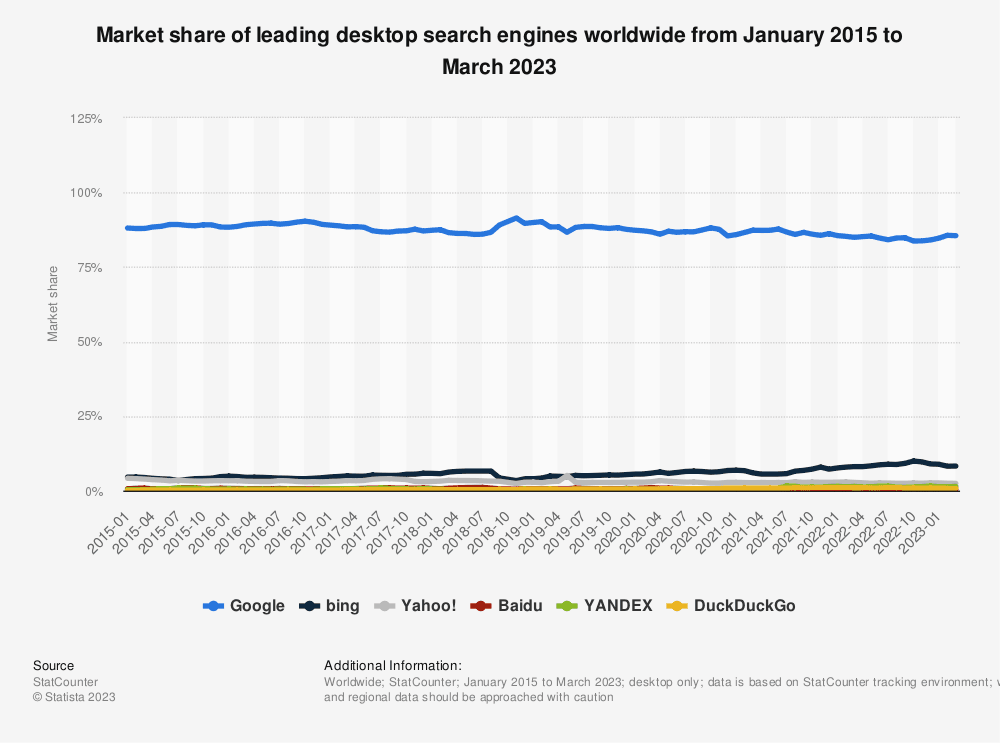 63% of People Have Clicked on a Google Ad
According to HubSpot's Annual State of Marketing Report, 63% of people have clicked on a Google ad. Considering one of the main goals of an ad is to get the viewer to click through to the website, this shows promise for anyone running ads on Google. It assures them that people are taking action on these types of ads, not just ones seen on social media platforms like Facebook.
33% of Mobile Ad Spending Goes to Google
These days, we're doing more and more shopping via our mobile devices. It's become such a quick and easy way to make a purchase at a moment's notice. As mobile ad spending continues to increase each year, 33% of that is said to go to Google. And who wouldn't want their business's offerings to be included in that data?
Google's Ad Revenue Was $54.48 Billion in Q3 2022
Data shows that Google's ad revenue has been steadily increasing year after year. In Q3 2022, they brought in $54.48 billion from their advertising platform, and it's showing no signs of slowing down with Q3 2021 reaching $53.12b in revenue.