By this point, you likely have tons of social media content ideas flying around your brain. We need to create a plan for delivering that content to your target audience.

There are two phases for this stage of the content strategy process: Planning and delivery.
Planning
One of the easiest ways to plan your new strategy is to create a social media content calendar. Being able to visualise how your content will play out in future weeks (or even months) helps you plan what your profile will look like in a few weeks' time.
Using a calendar also helps you to prepare well in advance for national holidays, which always provide helpful themes to create content around.
Take this example from @CakesByLaLae. It reaches Instagram users browsing the #MothersDay hashtag but not the account: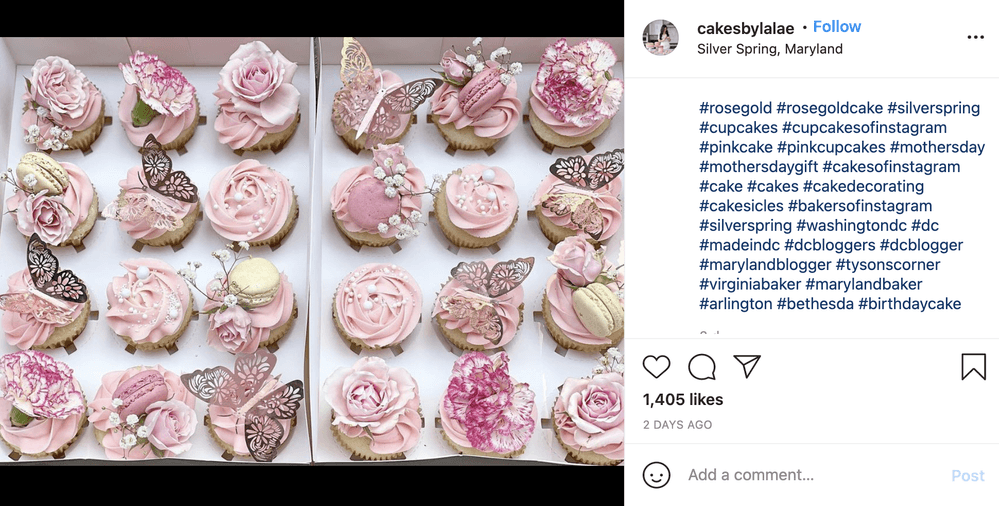 Spend some time creating educational, entertaining, inspirational, and promotional content. Create percentage splits for each platform based on the type of person you're reaching and the content best suited to the platform.
For an eCommerce brand targeting a younger demographic, the posting strategy could look something like this: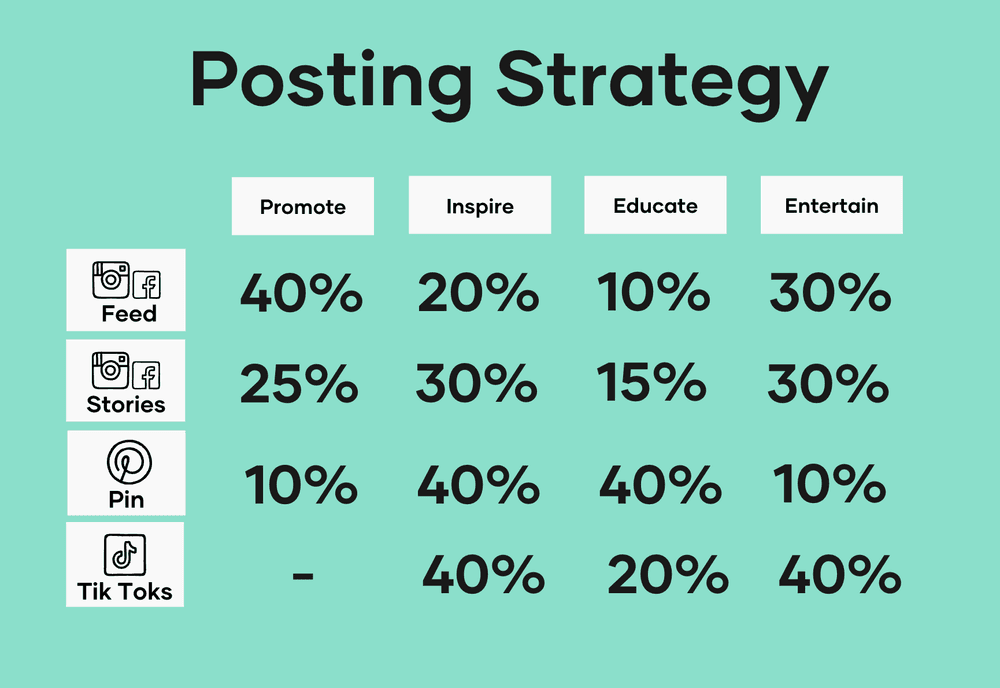 Remember that while you can have a plan, the key for creating a content calendar is to allow room for flexibility.
You might need to make emergency public announcements, handle a PR crisis, or react to the world around you. Be prepared to turn off your campaigns and reshuffle your posting strategy if needs be.
Delivery
Once you've got your posting strategy cemented, it's not unusual to feel overwhelmed at the sheer volume of new content you have to post. The good news is that tools exist to make this easier and more efficient.
Social media scheduling tools like Hootsuite or Buffer, for example, help marketers plan upcoming content in advance. Simply pop your content into its online dashboard and choose the time it should go out. When the time comes, the tool will automatically publish the content on your behalf. No "share Instagram post!" reminders are necessary.