8. Drop Studio
Drop Studio is a video marketing company that focuses on producing crowdfunding videos with the aim to help you raise money for your startup.
Having now helped their clients raise over £23,000,000, they could be the perfect fit for your business, if it's looking to get investors interested in your brand.
They have offices in both Birmingham and London.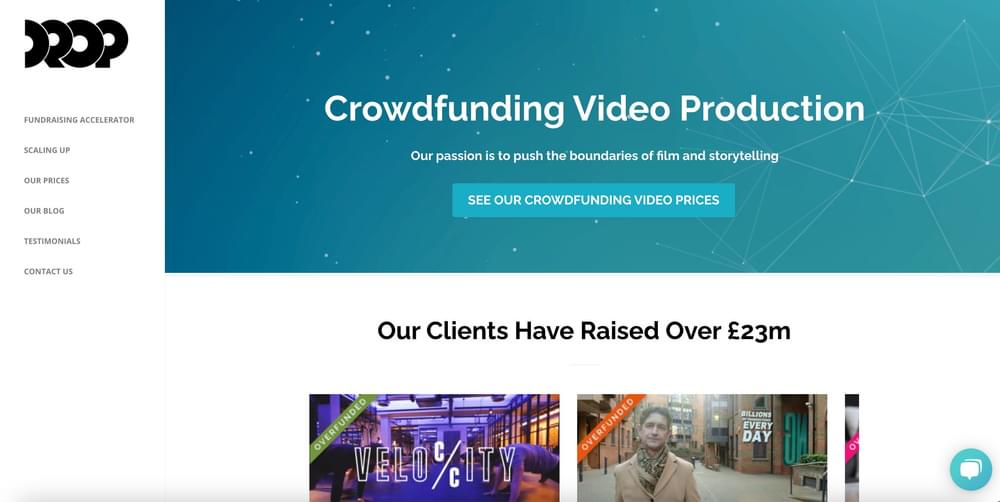 9. Tailored Media
Tailored Media is a video production company based in London that helps start-ups through attention-grabbing videos to get potential investors and grow their business.
They offer different types of videos such as crowdfunding, Kickstarter and start-up video production.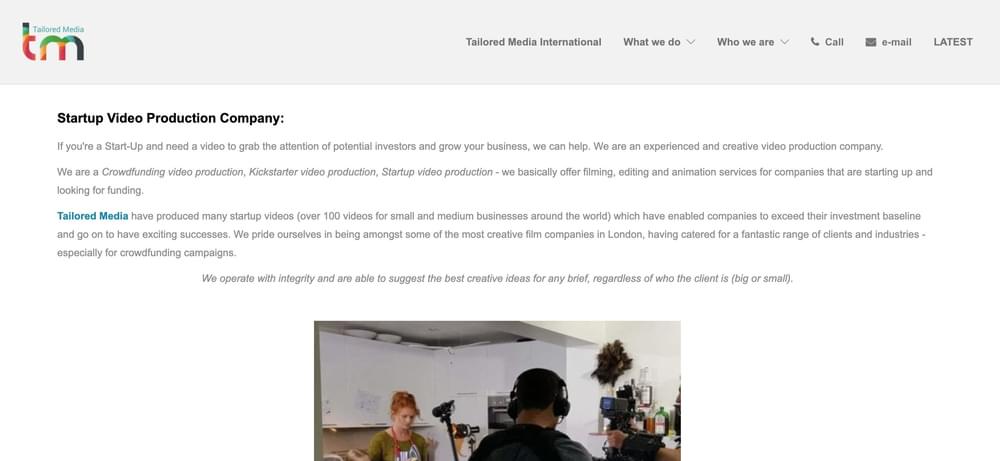 10. RAW Pictures
RAW Pictures is a video marketing agency that helps established and growing companies with video production.
They deliver different types of video like corporate, animation and live-streaming for clients such as Seagate, Xero and Thomas, among others.
Having also recently won 'Top 3 Videographers in Oxford' they are a great fit for any small business looking to grow to the next level.