2. Verb
Verb is a Paid Media agency from London that focuses on the best Luxury brands.
Their Paid Media team is trained to run all channels, so they don't have a one-channel specialism, making them flexible to your needs and the platforms you want to get assistance with.
The core channels they focus on for the majority of their clients are:
Paid Search
Google Shopping
Paid Social
Programmatic
Verb has driven results for clients such as Claridges, Creed Fragrances, Clive Christian, The Calzedonia Group and more.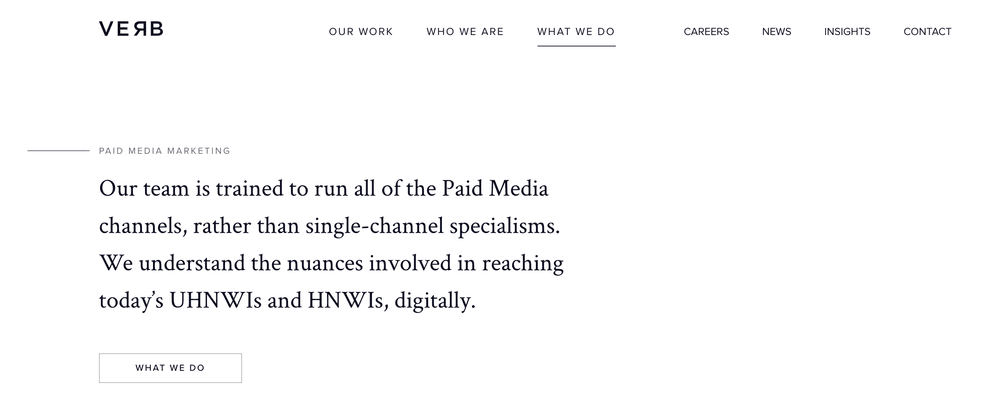 3. Impression
Impression is an award-winning agency from London and Nottingham and has a core focus on Paid Media.
They've won awards with The Drum, Biddable Media Awards, European Search Awards and Deloitte.
With a team of 97 across their two offices, they have the expertise required to scale & grow your business.
In Paid Media, they help with PPC, Paid Social Advertising, Google Shopping, Display, Consultancy & Video Advertising.
They also boast of having tight-knit relationships with the biggest paid media platformhttps://thesocialshepherd.com/admin/entries/blog/50438-top-paid-media-agencies-uk#s.
Google Ads - Premium Partner
Microsoft Ads - Select Partner
Meta - Business Partner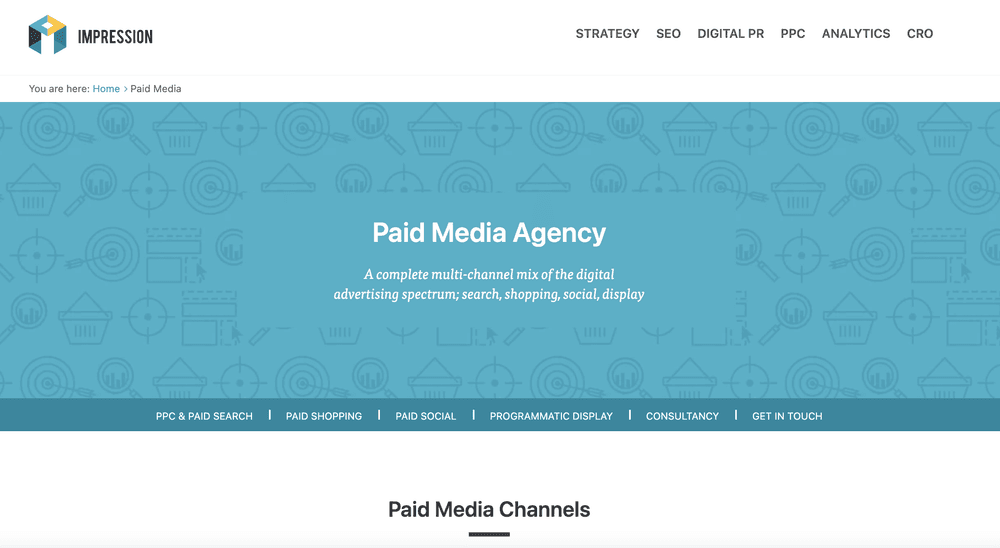 4. Ality
Ality, a team of digital marketing specialists that help brands grow with Paid Media.
They mention that their best work is done collaboratively with clients rather than seen as an external resource.
Based in London, they're a great choice for any company looking for paid media specialists in Search, Social, Display or Spotify Ads.

Clients they work with:
BP
Ocado
Castrol
Hilton
Mimecast
Lee Stafford
and many more!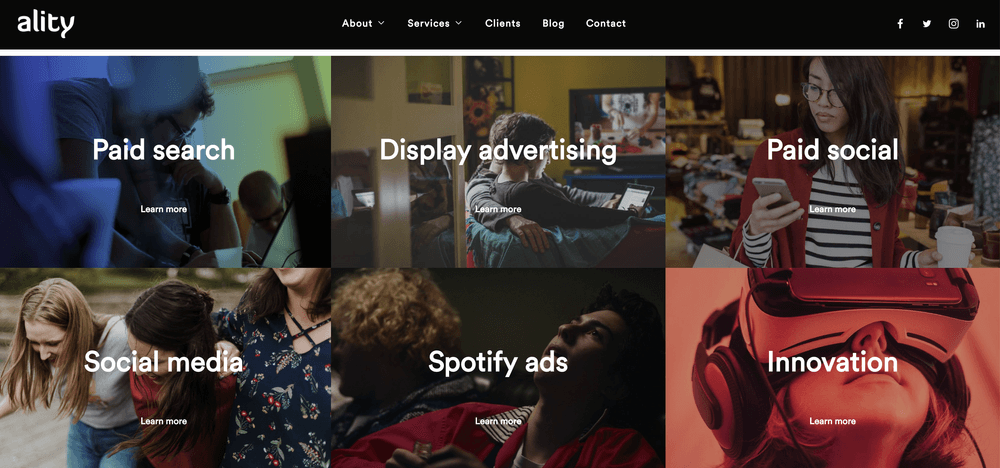 5. 93x
93x is a Paid Media agency for B2B, technology and SaaS businesses.
They have a deep understanding of B2B marketing and the difference that comes with understanding the customer journey and purchasing decision someone has to make.
All of their activity has a focus on lead generation, pipeline and revenue increases. For them, it's all about quality, not quantity, so even if particular search terms have small amounts of volume, they will still look to target them as there can often be a higher deal value.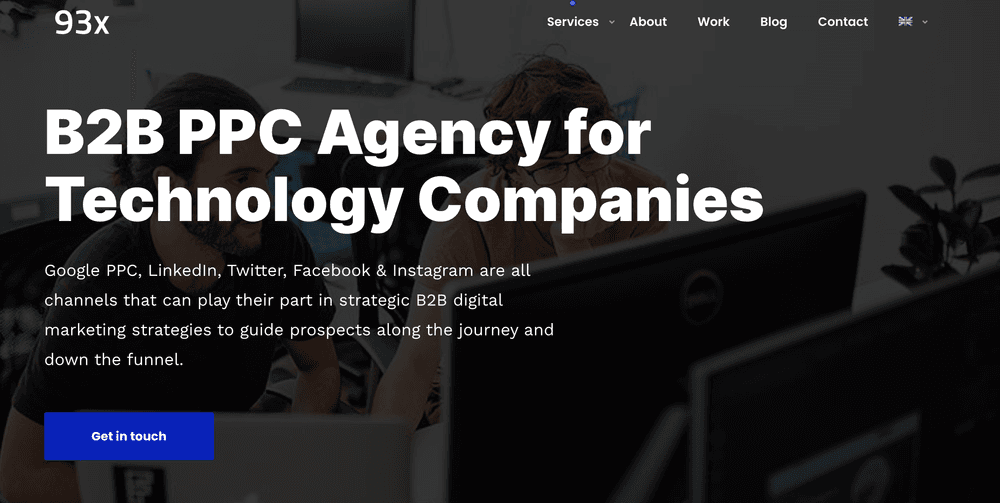 6. Soap Media
Based in Manchester and Preston, Soap Media is a talented strategic & creative digital marketing agency that focuses on Paid Media.
Having worked with AA Tyres, Blackpool Pleasure Beach, The Grand Theatre, Booths Supermarket, American Golf, amongst many others, they understand how to create paid media campaigns that drive performance across a wide variety of industries.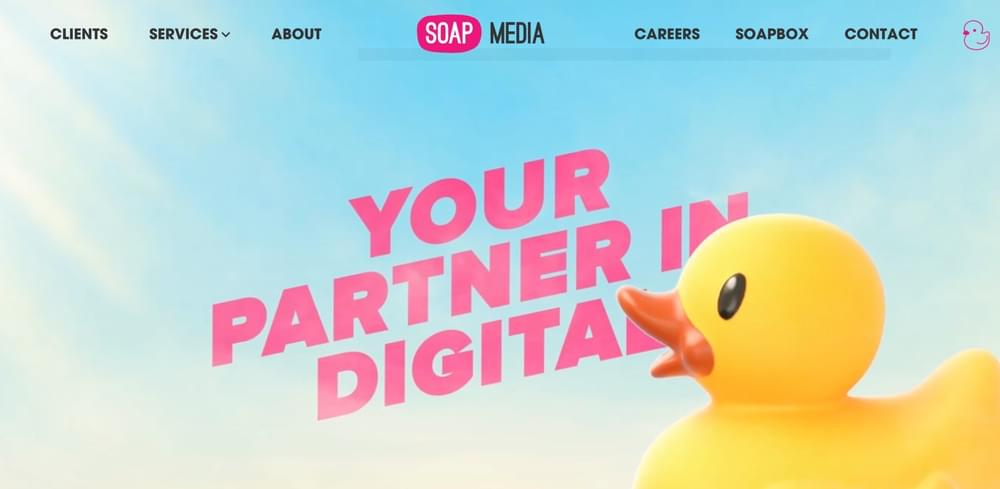 7. Algebra
Algebra is a PPC Agency based in London.
They offer services such as Paid Search, Paid Social, Appr Promotion, Shopping Ads & consultancy, for brands like John Lewis, Escape Hunt and Panasonic, amongst many others.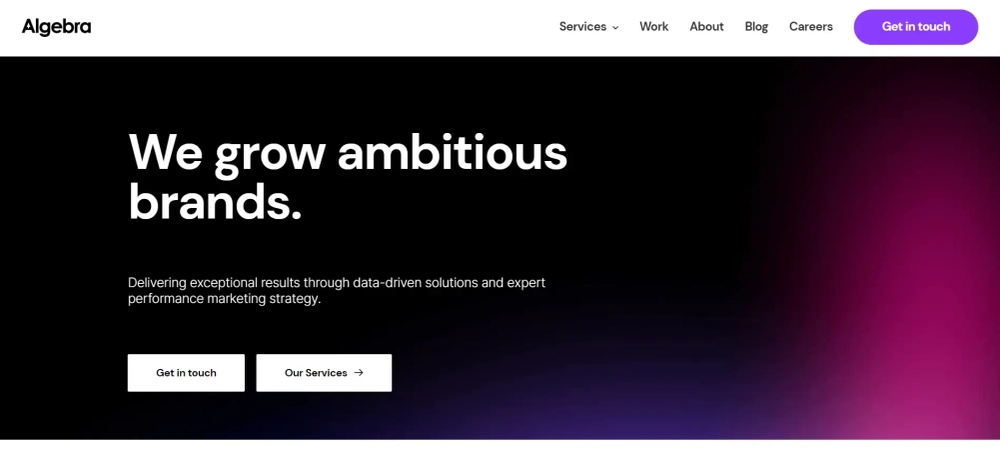 8. The Nest
The Nest is a Paid Media Agency that helps brands flourish and thrive.
As a boutique agency based in Bristol, they can offer all the services a larger agency would but give more attention to your brand. Their services include:
Media Buying
Media Strategy
Channel Planning
Analytics & Reporting
Training & Workshops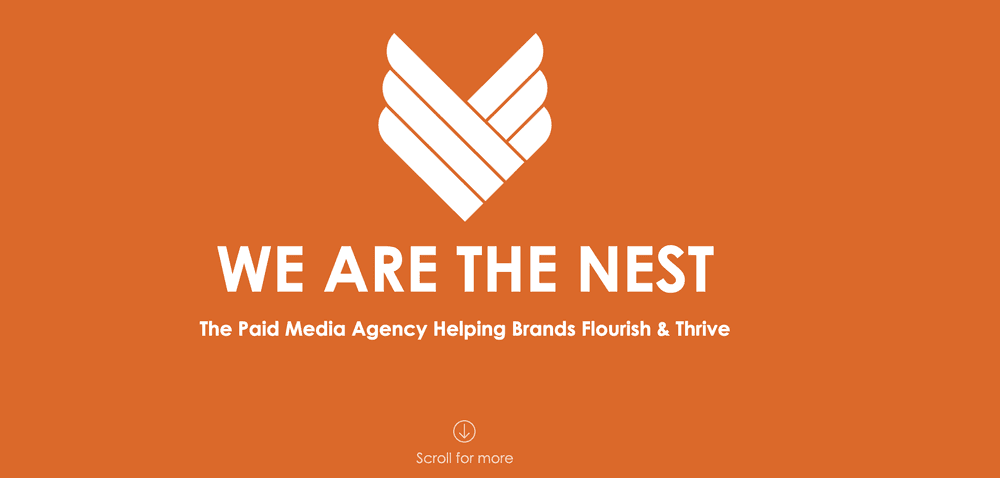 9. Enjoy Digital
Enjoy Digital is a Leeds based agency that helps businesses scale with Paid Media.
All of their Paid Media activity works towards the central goal of increasing your ROI.
How their Paid Media service looks like:
Bespoke campaigns.
Transparency. Showing you exactly how they're utilising your budget.
Make your budget work harder.
Integrated approach. To include CRO and UX design to improve your landing pages, to improve results of your paid media campaigns.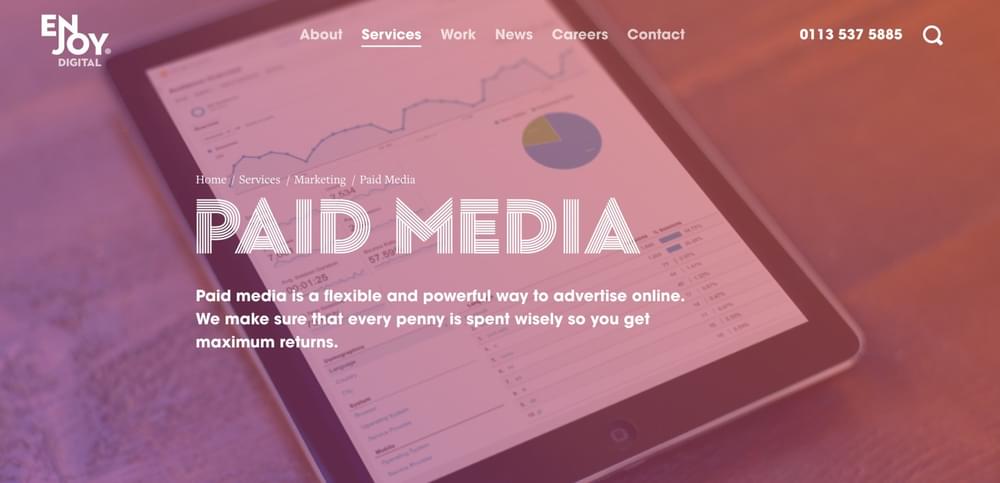 10. Circulate
Circulate is a digital ads agency with offices in Sheffield, New York, Manchester, Barcelona and Brighton.
They offer PPC and Paid Social services and have worked with brands like the NHS, Octopus and Wifinity.
11. Liberty Marketing
Cardiff based marketing agency Liberty Marketing have a strong focus on Paid Media, PPC & Paid Social.
They help their clients create profitable, data-driven paid media campaigns that drive conversions all across the web.
As a part of their Paid Media service offering, they'll work with you on:
Google Ads
Bing Ads
Display
Remarketing
Programmatic
Google Shopping Management
Facebook Ads
Twitter Ads
LinkedIn Ads
PPC Strategy
PPC Audit
Tracking & Tagging set up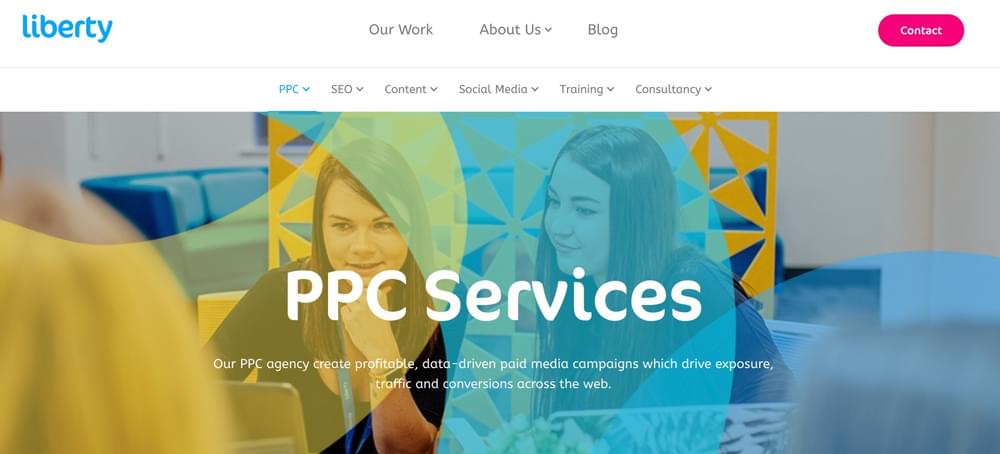 12. Bamboo Nine
Bamboo Nine is a Brighton based paid media agency with a wealth of experience.
They focus on creating consistent month on month growth to ensure your business is always growing.
But what other reasons do people choose Bamboo Nine as their Paid Media agency?
30-day rolling contracts
No margins or hidden costs
Educational and collaborative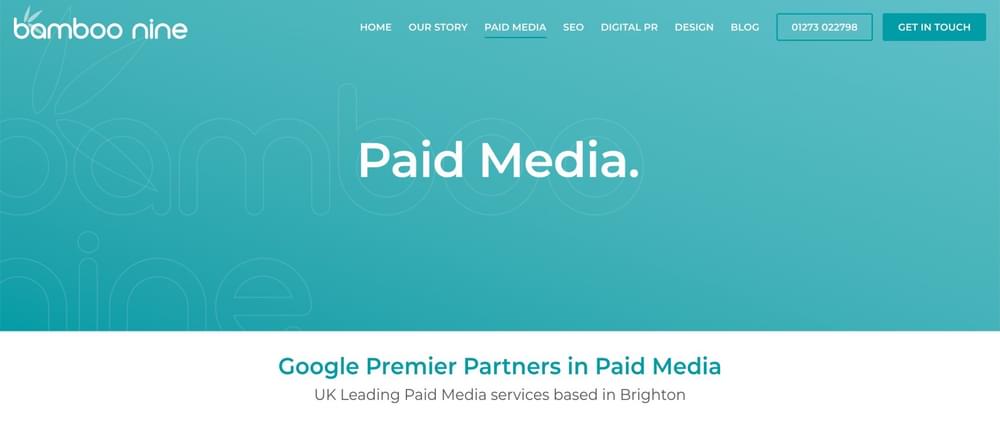 13. AGY 47
eCommerce Paid Media Agency, AGY 47, help their clients with Paid Search & Paid Social.
Based in Newcastle, but have clients all across the UK. and the world.
Some of their clients include Clarks, Pink Boutique, Flybe, Visit England, Berghaus and N.Peal.