22. John Gregory-Smith
Instagram: 207K followers – ER: 2.28%
John Gregory-Smith is a chef, presenter and bestselling author who specialises in Middle Eastern and North African cuisine. He has written six cookbooks including Saffron in the Souks and Orange Blossom and Honey.
John is a regular presenter on Channel 4's Sunday Brunch and has a recipe column in The Daily Telegraph.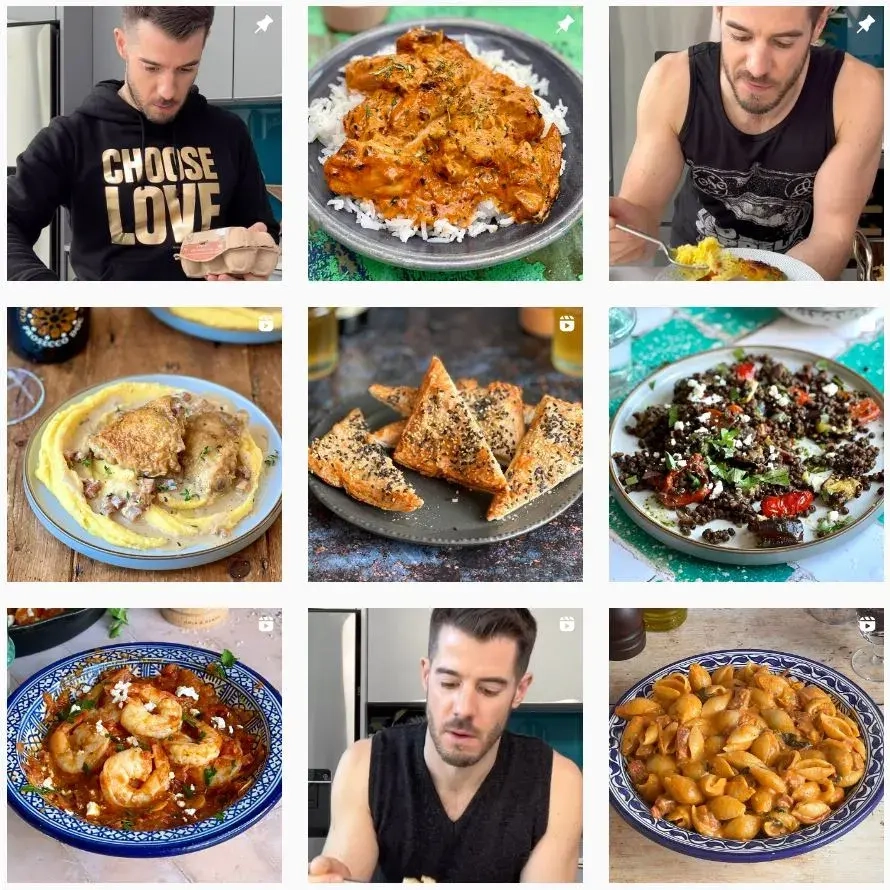 23. Gizzi Erskine
Instagram: 194K followers - ER: 0.68%
Gizzi, a chef and food writer, is a proponent and pioneer of the underground and pop-up food scenes. She is best known for hosting the Channel 4 programme Cook Yourself Thin, although she has previously fronted the television programmes Cooks To Market, Cookery School, and Drop Down Menu, as well as produced the wildly popular cookbooks Gizzi's Kitchen Magic, Skinny Weeks, and Weekend Feasts.
She writes for Grazia, InStyle, and the Sunday Times Cook, a weekly feature that appears in the Sunday Times Magazine. She established a punk identity early on in her career as a chef and media personality. She later gained fame for her 1960s-era style.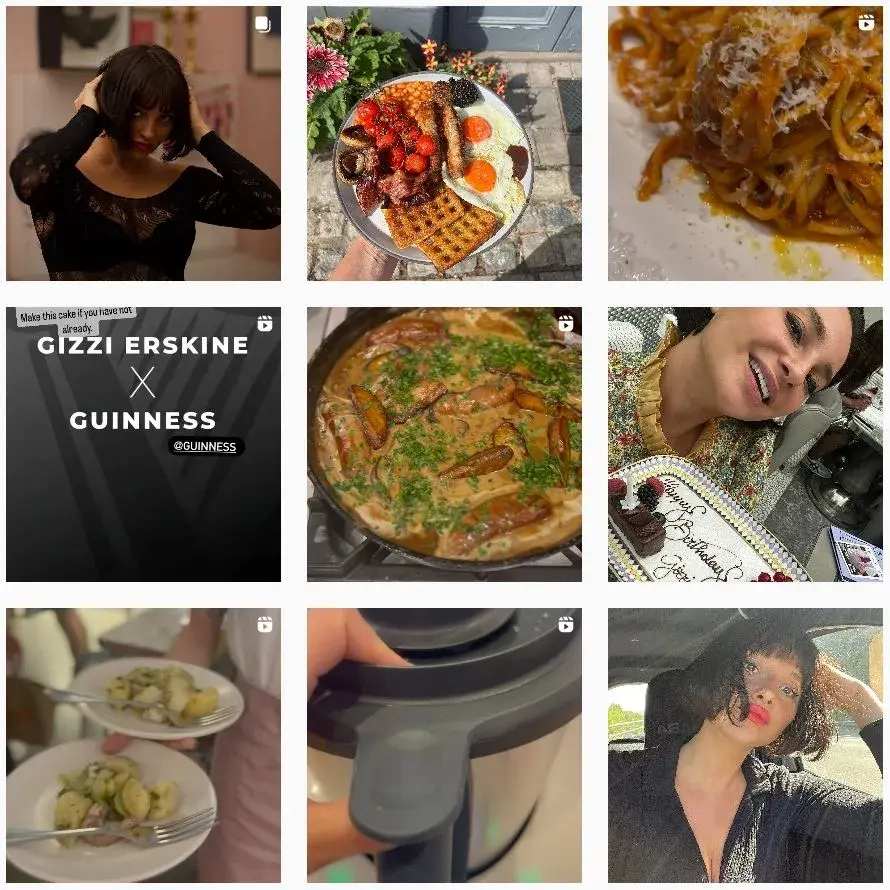 24. Charlotte Stirling-Reed
Instagram: 327K followers – ER: 0.62%
As "The Baby & Child Nutritionist," Charlotte Stirling-Reed is the owner of the consulting firm SR Nutrition and a Registered Nutritionist with the Association for Nutrition. Her goal as an accomplished dietitian is to inspire parents to feel confident in feeding their kids.
Charlotte provides nutrition counselling services to businesses, prominent figures, and the media. Her work has already been featured in numerous publications, including Mother & Baby, Harper's Bazaar, The Metro, The Guardian, The Telegraph, Women's Health, and Red. She participated for three years on the BBC programme "Food: Truth or Scare" and has appeared on all of the major radio and television stations in the UK.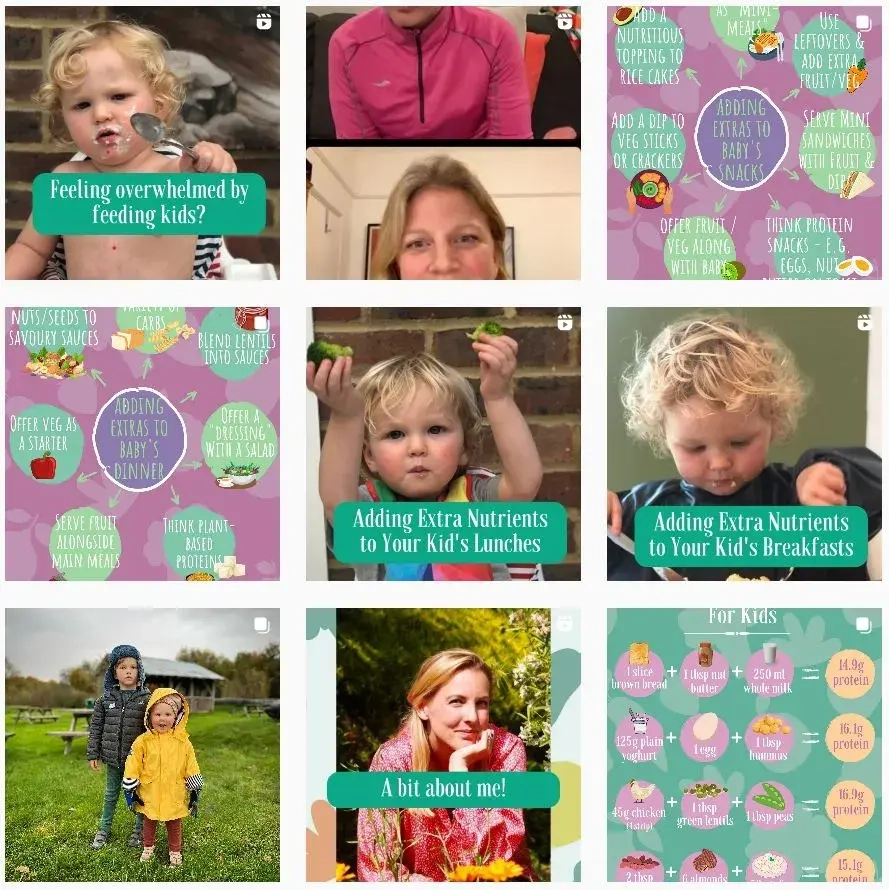 25. Maddy Shaw
Instagram: 265K followers – ER: 0.28%
Health and food blogger known for her recipes and food plans on her self-titled blog. Her mission is to show people how to incorporate healthy-eating principles into their varied and busy lives - so she created The Glow Space; a wellness hub to help people find their flow at home, easily and cost-effectively.
She began her career as a dietitian and home cook before receiving training to become a yoga and meditation instructor. Get the Glow, Maddy's Sunday Times best-selling book continues to serve as the foundation of her concept and brand.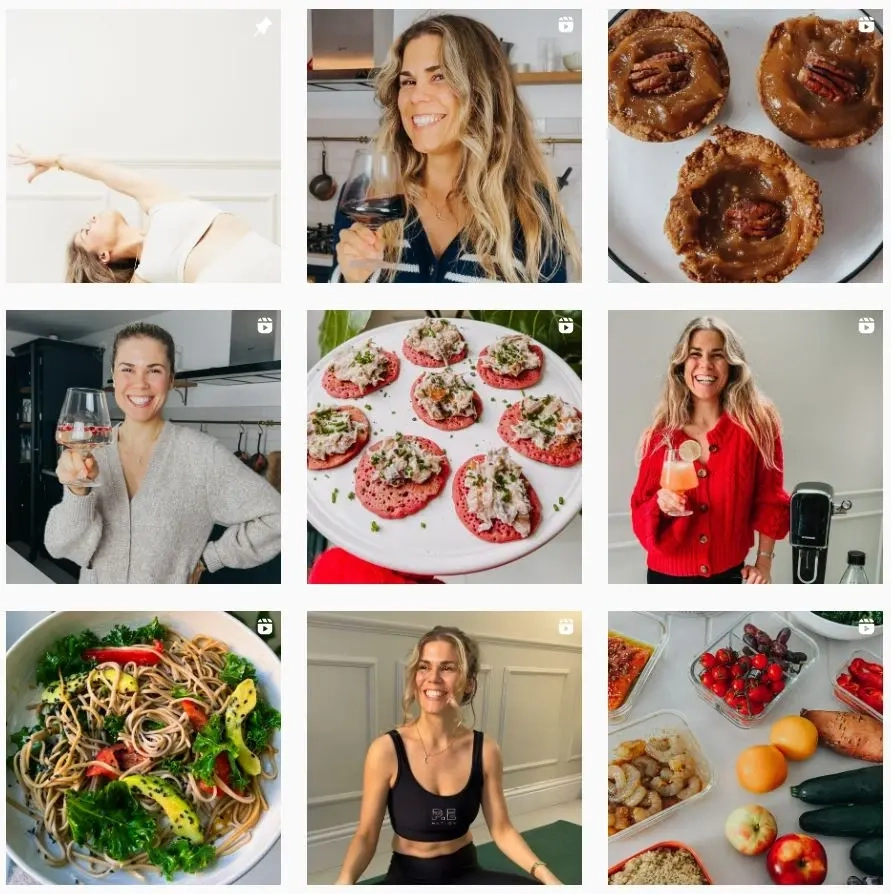 26. Tommi Miers
Instagram: 103K followers - ER: 1.82%
Thomasina is a chef, food writer, television host, businesswoman, and the co-founder and executive chef of Wahaca Restaurants. Wahaca Restaurants serves up fresh food with Mexican market inspiration, employing free-range meat and sustainable fish, as well as recycling all its food waste.
A former MasterChef winner, Tommi has presented various cookery shows on television and radio, including A Cook's Tour of Spain, Wild Gourmets, Mexican Food Made Simple and The Kitchen Cabinet (BBC R4). She is the author of five books, her latest book is all about chillies - CHILLI NOTES, Recipes To Warm The Heart (Not Burn The Tongue). She also has a weekly column in The Guardian's Feast magazine.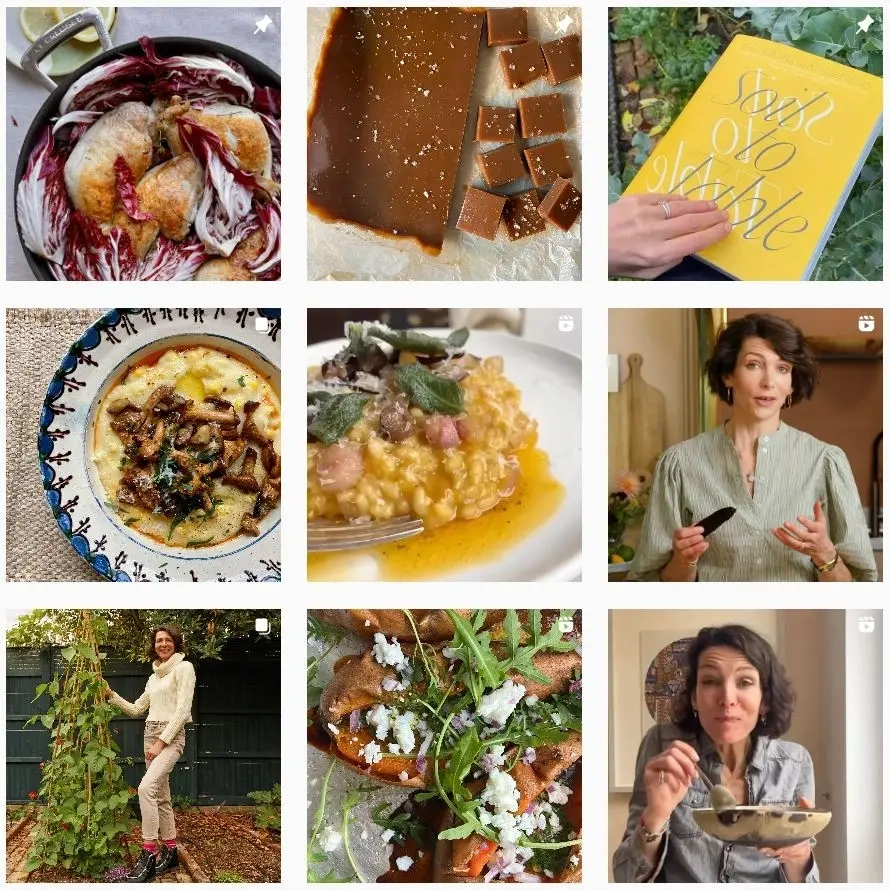 27. Anja
Instagram: 116K followers – ER: 2.12%
A dynamic, passionate, and creative food blogger with a strong background in the hospitality industry. Anja is also a recipe developer for restaurants and different clients within the food industry.
Her areas of expertise include – content creation, recipe development, digital media, social media, marketing, food photography and videography, with a strong knowledge of trends in the food industry and digital media.