Both Facebook ads and Google ads are fairly user-friendly. Strategising your ad content, budget, and targeting is another story, but the general process behind launching an ad campaign is easy.
How Facebook Ads Work
For Facebook, you'll need a verified business account to run ads. Assuming you've done that, just log into the ad manager and create a new campaign. Facebook will first ask for your campaign's main objective such as brand awareness, traffic, engagement, or sales: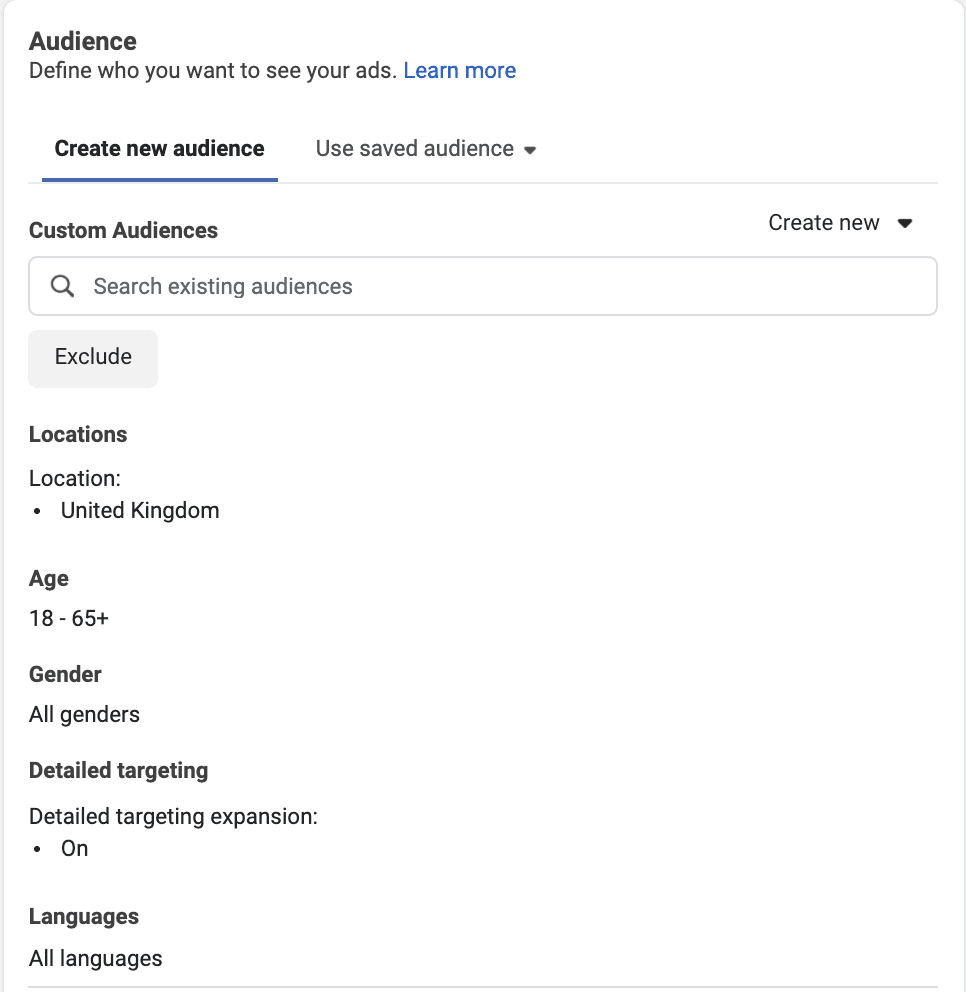 Next, Facebook will walk you through questions on your ad's placement, audience, and purpose. You can choose to A/B test your ads or include dynamic content as well.
Finally, you'll set up your ad creatives like videos, images, and copy. Facebook offers a brand library so you can keep content prepared to save time too.
At the bottom, you'll have the choice to implement the Pixel for optimised tracking. The Meta Pixel lets you collect extra data so you can track ad views, app activity, website traffic, and offline sales for a comprehensive view of ad performance and brand awareness.
How Google Ads Work
Running a Google ad campaign is pretty similar. Google will ask you to choose one key goal for your ad and direct you based on that:
Google offers eight different types of ad campaigns based on where they appear and the type of creative content. As you can see, Google ads offer much more than just paid search results.
On the next screen, Google will ask questions about your daily budget and ad schedule.
Now you'll choose your audience demographics and interests for targeting. You can also build audience profiles to use your personas for targeting as well.
Once your audience details are set, Google will give you an interactive widget to customise your ad creatives with a real-time preview for each format.
That's it. Now you're ready to publish your Google ad.