Another key strategy that is an essential part of any eCommerce plan in the lead up to Black Friday and Cyber Monday is making your conversion rate changes now before it's too late.
One of the greatest challenges facing eCommerce marketing strategies is managing conversion rates (the number of visitors to your website that complete a desired goal) and so it's important to make these changes now before Black Friday is on us and you have less than an optimal website.
But how exactly do you optimise your conversion rates? Well, here are a few strategies to get you started.
Set up email abandon cart campaigns
We all know that abandoned carts are a huge loss of revenue if you don't recover them into customers. Sending a sequence of emails can help reintroduce them to your store and get them converted into sales - exactly what we're looking for with Black Friday and the holiday season approaching.
When setting up retargeting emails, there are many strategies you can employ, each with their own advantages and disadvantages. From reeling customers back with deals to appealing to their sense of FOMO (fear of missing out). These campaigns are ideal as you simply need a verified email address to send out tailored emails and keep consumers hooked through the holiday season.
One idea is to send deals that consumers can use on item's they've abandoned - increasing conversion rates and brand image.
Retargeting emails have two main advantages. They help convert abandoned carts back into sales with ease using a simple email address and can boost brand image and engagement in the process.
Through talking to those who have abandoned their carts through customer service is also a valuable solution, as any key trends and issues may be identified and eradicated. This ensures a smooth experience through Black Friday and the holiday season.
Sort out your site's loading speed
Here's an interesting statistic for you:
If a web page takes 10 seconds to load, the probability that a potential customer will bounce increase from 0-135%
Site loading speeds can make visitors bounce after two seconds. That's why it's vital that you ensure your eCommerce platform runs smoothly and quickly. Perhaps you need to rethink a few elements on your page, or slightly downgrade image quality for the sake of speed.
When considering page loading speed, the key is all in balance. You don't want to downgrade your image quality too much, but you also don't want your page to take forever to load.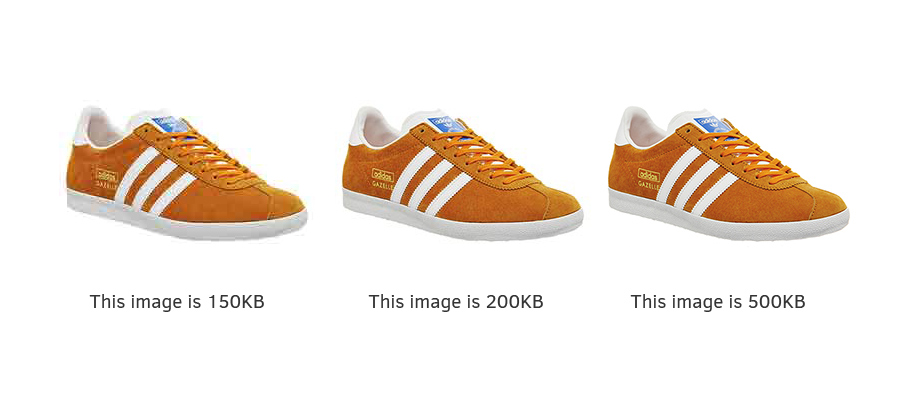 Look at where you could possibly optimise your page's loading speed to avoid losing potential sales.
Make your checkout experience smooth
Consumers will abandon a cart over an overly complex checkout process - it's one of the greatest reasons for cart abandonment (besides shipping costs).
Through ensuring that your checkout process is smooth and easy to navigate, retailers can convert those would-be-abandons into valuable sales during Black Friday with all its deals, as well as the late December holiday season.
If you're interested in more ways to quickly boost your conversion rates and drive sales, why not read our blog post from last year about it here?
From setting up email re-targeting campaigns to monitoring and simplifying your checkout process, there are many ways in which you can optimise conversion rates, which will give your sales a boost during Black Friday and the holiday season!

The Roundup
With Black Friday and the holiday season just around the corner, and with the prospect of many deals driving customers to retailers worldwide, it's more important than ever to take a good look at your eCommerce strategy, and ask if it's optimised to it's full potential.
We've already seen data suggesting that Black Friday is the largest shopping holiday of the year, and so by taking steps to ensure your eCommerce strategy is being used to its full advantage, it's possible to boost conversion rates, increase engagement, and drive sales through the holiday season.
So what have we learnt?
Your calendar is your best friend.
With holiday after holiday in Q4, it's vital to schedule your marketing content and messaging carefully, adjusting the theme and tone to reflect the next upcoming holiday, from Halloween to Free Shipping Day.
Manage your paid social ad budget carefully in advance.
By negotiating how you split ad budget between cold traffic and re-targeting, you can gain new audiences and boost sales for less.
Diversify your traffic sources.
There's a lot of advantages to diversifying where your traffic comes from - from finding new audiences to future-proofing your brand's marketing strategy.
It's time to prepare a video content strategy.
As video content is one of the most effective pieces of marketing content, it's important to introduce it into your plan if you haven't already.
With the holiday season just around the corner, and people hungry for deals, now is the perfect time to showcase just why your product is best, following the simple AIDA formula.
Make your conversion rate changes now.
Making your conversion rate changes before it's too late can make the difference between Q4 being a great success or an abysmal failure.
If your site is attracting visitors but not securing sales, consider analysing where you can make conversion rate changes, such as setting up email re-targeting plans and streamlining the checkout process.
By following these simple steps, you can ensure that your eCommerce strategy is fully prepared to tackle Black Friday, Cyber Monday, and the holiday season. For more information, why not read our blogs on making conversion rate changes to great effect or managing your paid social ad budget during Black Friday.