Why The Social Shepherd
We have been recognised as a Meta Business Partner.
We've won multiple awards, including having recently won Best Use of Facebook & Instagram Ads, Best Integrated Paid Media Campaign of the Year, and Best Paid Social Campaign of the Year.
We are incredibly data-driven and focused on increasing your return on ad spend.
We build effective creatives that drive performance at every step of the Facebook Ad funnel.
We build holistic reports to help you understand exactly what targeting, creatives & formats are working for your Facebook Ads, so we can scale you quicker.
Get In Touch To See How We Can Help You




We build Facebook Ad campaigns that scale
Having recently won the 'Best use of Facebook & Instagram Ads' at the UK Paid Media Awards our team has extensive experience in managing & scaling Facebook Ad campaigns.
We have a relentless focus on driving results for our clients and their campaigns.
Having worked with budgets from £50/day all the way to £10,000/day on client ad accounts, we know how to scale your business and completely understand the intricacies of every detail within the Facebook Ad platform.
Get In Touch To See How We Can Help You
You need an agency that understands creative
Agencies who don't understand how to produce or understand ad creatives are going to crash and burn.
That's exactly why we've built our creative team to work alongside our Facebook ad buyers to plan, produce and implement ad creatives.
Our team of creatives produce high-performing ads that convert more customers and lower your cost per acquisition costs. Ensuring we can scale you faster and make your brand more profitable.
Get In Touch To See How We Can Help You
Our Facebook advertising & paid media approach
Not only are our team able to grow your brand using Facebook & Instagram ads, but we also utilise other paid social platforms that allow us to diversify and scale your customer acquisition.

We then apply our best-in-industry media buying strategies, allowing us to deliver campaigns that increase your overall performance from the get-go.
We treat every business as if it was our own, giving the brands we work with peace of mind that we're doing the right thing at every stage of implementing Facebook ads.
Get In Touch To See How We Can Help You
"Couldn't recommend the Social Shepherd team enough... We've been working with them for a little over a year now. They've scaled our adspend 5x and increased our ROAS by 87%."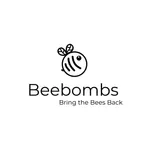 Ben Davidson
Founder at Beebombs
What's Our Facebook Advertising Process?
Apply Our Creative Testing Framework
Our Facebook ads agency takes your brand through our creative testing framework to discover exactly what ad creatives work at every step of the Facebook marketing funnel.
Campaign Structure Optimisation
Most brands campaign structures are a complete mess. We help you refine and optimise your Facebook ad account so we can maximise your performance.
Proven Scaling Strategies
Having spent millions on Facebook Ads, we know exactly what works to scale your brand effectively. Our Facebook ads company will apply the scaling strategies we know work from our vast experience.
Robust Reporting & Data Analysis
Work with the Facebook Pixel, Facebook Attribution and Google Data Studio to understand & showcase exactly how campaigns are performing.
Facebook Ad results we're proud of
of clients increase their return
on ad spend
within 2 months
2
awards won for our
Facebook Ad campaigns
generated for
from our clients in the past 12 months
FAQ
You guys look good, but are you expensive?
We've been told our prices are extremely reasonably priced, for the ROI we provide.
Our aim is to make it work financially for all parties involved, to allow for both sides to build a long-term relationship.
What type of brands do you help with Facebook Ads?
Our Facebook Ads agency is focused on eCommerce, direct to consumer & B2C brands.
That's where we have the most experience, and the type of business we enjoy helping most!