Why Social Shepherd?
We are recognised as a Meta Business Partner.
We are incredibly data-driven and focused on driving more revenue using Social Media.
The Social Shepherd understand how to create beautiful social media content that builds your brand and inspires your followers.
We build holistic reports to help you understand how we're performing across each social media platform.
Get In Touch To See How We Can Help You
Sign up to watch our free case study now
Please enter the email address you'd like us to send the video to




Our full Social Media Management strategy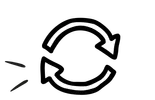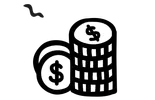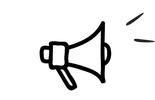 Our social media management services drive real business growth
We understand the full 360 approach between organic social, paid social, creative assets and brand positioning to drive real business growth for your brand.
We keep performance & ROI at the heart of what we do, to always ensure you get a return on working with us.

It's important to us at The Social Shepherd that we're an honest, transparent & proactive social media management agency that drives results for ambitious businesses.
Discover How We Can Help Your Brand
Sign up to watch our free case study now
Please enter the email address you'd like us to send the video to
We treat organic social & content creation unlike anyone else
Every marketing agency offers social media management as a service, as anyone can mock up a social post every week. But that's where The Social Shepherd shine, and go above and beyond.
We use our 4 pillar content strategy at the core for every brand, that inspires, entertains, educates & promotes exactly what you do.
The Social Shepherd know better than anyone that one size doesn't fit all. That's why we analyse each business to give our clients tailor-made solutions for their social media management.
As well as driving an ROI for your business, we deeply care about how each piece of content looks and makes your audience feel. We take every action to ensure you're creating long-term, sustainable growth.

Boost Your Brand With Organic Social
Sign up to watch our free case study now
Please enter the email address you'd like us to send the video to
User-generated content has never been more important
As a part of your social media strategy, we always recommend using user-generated content as a core part of your mix.
For all the brands we work with, our Influencer Marketing team helps source and our Creative team creates a consistent stream of UGC to show your product in use, building your social proof and credibility with your audience.
Not only this, but it helps drive additional awareness, as we're able to leverage other content creator's social profiles & followings when they post.
Get In Touch To See How We Can Help You
Sign up to watch our free case study now
Please enter the email address you'd like us to send the video to
We produce social-first video content to attract, engage & convert your audiences
Godiva
Flyp
Premier Inn
Olivia's
19 Crimes
Fish Said Fred
We're an award-winning Social Media Management agency. See why in our latest results!
View All Case Studies
"A great team full of hard-working, creative and experienced professionals, would recommend Social Shepherd to anyone looking for brilliant social media strategy and content"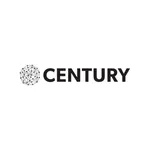 Anna Salt
Marketing Co-Lead at Century Tech
Our Social Media Management Process
Understanding Your Existing Social Strategy
Our team of social media management experts will evaluate your organic social strategy, the types of content you're using, your creative assets, as well as your paid social performance. This will help us create the best plan to drive your business forward.
Channel Selection & Planning
We will then choose the best social media platforms that will be most effective for your brand. Whether that's just staying with the current channels you use, or if we need to add others too.
Structured Approach
Everything our social media management company does comes with a 360 approach to social, whilst ensuring we cut the fluff that doesn't work & focus on exactly what's providing the results.
In-Depth Reporting
Using our very own reporting dashboard, we'll tie in all of your social media analytics to give you a report that drills into the key numbers & statistics to showcase the growth we've driven for you.
Results our Social Media Management team are proud of
of clients increase their engagement
within 2 months
2
awards won for our
Paid Social campaigns
views across our
video creatives
FAQ
What are your Social Media Management Prices?
Compared to other social media management agencies and the ROI we provide, we've been told we're very reasonably priced.

Schedule a call with our social media management team today.

Do you offer Social Media Management packages?
Yes! With every proposal we create, we list a number of bespoke packages to suit all budgets. Here's how some of our services can change in each social media management package:
How many feed posts and story posts do you want per month?
Will it include video content?
Do you want us to source influencer & content creators (and how many per month)?
Want our paid media team to run your Facebook Ads?
Before our social media management team creates each proposal, we'll first ask you what you're looking to achieve, and our team will factor in the best strategy for you into the various packages.

I want to work with you, but what if I don't get the results?
As we're incredibly confident in the results we can provide you, we don't require long contracts at all, giving you flexibility and the knowledge we're providing our best service to ensure you keep working with us.
Book a free consultation with us today to learn more about how it all works.
Why hire an agency instead of doing it in house?
Simply put, we have a wider range of experience as we gain insights from multiple businesses - so we can apply that to your brand.