Why do brands choose to work with The Social Shepherd?
We have a team that includes videographers, social content creators, strategists, editors, designers & animators, so we have the ability to produce both lo-fi content for TikTok & Reels, as well as higher production social content.
We have a dedicated studio space and lifestyle settings within our office but we also travel up and down the country to shoot on location.
We have partnerships at the major social platforms, which gives us insight into delivering content produced specifically for its placement.
We understand how to produce Paid Social video ads that convert & lower customer acquisition costs across all social media platforms.
We've built videos that have generated millions of views and £ in revenue for our portfolio of clients.
We are a flexible, transparent team that's focused on driving your brand forward
Get In Touch To See How We Can Help You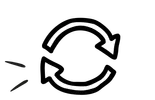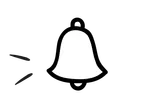 We thoughtfully create data-driven video creatives for social media.
Great video creativity is all about balancing aesthetics & performance, so our social media video production team plan every video with this in mind.

Essentially, we produce beautiful brand building videos with performance marketing at the core. So you can build brand affinity with your target market, virality in your industry and increased revenue with all of your video creatives.

If you want a trusted social media video production company that deeply understands social media how to deliver high-quality video creatives, reduce customer acquisition costs & drive more sales, then get in touch today.
Get In Touch To See How We Can Help You
Our videos deliver at every step of the funnel
When marketing your brand on social media, segmenting your audiences by how they've interacted with your business is incredibly important.
This is why our social media video production team deliver videos that will perform every stage of the funnel. We use a mixture of brand-level, product-focused, testimonial/UGC driven videos, all wrapped up with a strong call to action to drive home more conversions.
As we have a large paid social agency in-house, we have insights that the typical video production agency isn't able to have. This is why we're the perfect video partner for any business looking to grow its social media.

Get In Touch To See How We Can Help You
We're never stuck for creative ideas & strategy
We know it can be a struggle to constantly come up with new ideas of what your creative could be. It isn't easy being creative all the time, and it's tough to know what's working for other brands.
That's why all of our projects include full creative strategy and ideation from our team so you're never stuck with the same boring concepts.
Not only this, but we have our own very own reporting dashboard which breaks down the results of your campaigns by creative theme, creative format, and how they've performed at every stage of the funnel on each social media platform.

Get In Touch To See How We Can Help You
Some of our recent Social Content Production
Premier Inn
19 Crimes
Very Lazy
Flyp
Godiva
Macs Adventure
How we work
One Off Projects
Do you have a campaign you're looking to produce video content for? Our creative team can help you deliver on the exact video you're looking to create, across planning, storyboarding, sourcing, production & post-production.
Monthly or Quarterly Creative Packages
Do you want fresh video creative delivered every single month or quarter, completely hassle-free? The Social Shepherd has several packages that produce multiple video & image creatives, designed with your exact goal in mind.
Types of video we produce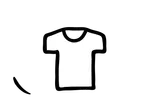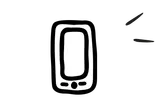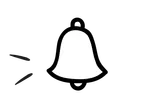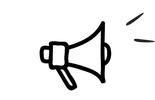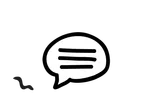 How else we can help

Video Editing
Do you already have video content, but need it edited to achieve a particular business goal? Our social media video agency can create something special using your existing creative assets.

Creative Support
Need more than just videos? The Social Shepherd can help you with additional social media content & photography to really show off your brand.

Location & Model Sourcing
We can source models, influencers & different locations for your shoot, to make it fit your exact brand guidelines.

Motion Graphic & Animation Video
We have motion graphic & animators in our team to bring your product and brand to life.
Results our video team is proud of
of clients increase their
ROI within 2 months

32m
video views across
our creatives in the past 12 months

directly generated from video
creatives we've produced (and counting...)
FAQ
You guys look good, but how much are your creative production services?
Why hire an agency instead of hiring in-house?
Working with us, you get a whole team of people from videographers, video editors, animators, graphic designers & photographers working obsessively to increase your return on investment.
Combining that with our extensive social media & performance marketing experience across multiple industries and audiences - we can apply exactly what we know works to your brand from Day 1.
If you'd like to understand more about our social media video services, then schedule a free consultation today.