Why do brands choose to work with The Social Shepherd?
We've generated over £5m+ last-click revenue with an agency-wide ROAS of 6x in the past 12 months.
We're an Award-Winning Paid Media Agency, having recently won Best Integrated Paid Media Campaign of the Year at the UK Paid Media Awards 2022.
We're a Google Partner and have account managers at Google as well as other paid media platforms.
We drive consistent and scalable results that grow your brand month on month.
We build holistic reports that help you understand attribution for each paid media channel. Using Google Data Studio + Supermetrics.
Get In Touch To See How We Can Help You
Discover How Our Paid Media Team Can Help You
Listen to Jack, our Co-Founder & Marketing Director, and Joey, our Paid Media Director, introduce the team and what they can do for your brand.
Get in touch with the team
"Couldn't recommend the Social Shepherd team enough... We've been working with them for a little over a year now. They've scaled our ad spend 5x and increased our ROAS by 87%."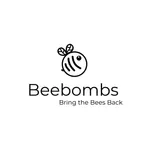 Ben Davidson
Founder at Beebombs
Our Google Ads & Shopping Process
Planning & Research
We examine your historical PPC account performance and product sales data to build out the best campaign structure for your business. Not only this, but we ensure your Google Product Feed is optimised ready to drive performance.
Optimisation & Testing
Our agency is not one to set and forget campaigns. Every day our team examines ad account performance and optimises copy, targeting and creatives to constantly drive better results for your business.

Creative Design
Our team of creatives can produce video campaigns, edit your existing assets and shoot beautiful content designed to lower your cost per acquisition on PPC.
Tracking & Reporting
The Social Shepherd use our custom reporting dashboard to understand what's driving the most performance, so we can double down on what's working.

FAQ
You look good, but how much do you charge?
We've been told we're very well priced compared to other PPC agencies and the ROI we consistently drive for our clients.
Our pricing structure is super simple and flexible to ensure both you as the client and us as the agency can grow together.
What size of brand do you work with?
We work with brands that are currently turning over between £30,000 and £2,500,000 per month.
We're able to have the most impact with brands that have great foundations and a product their customers love but want to scale to the next level.
So if you're revenue is between those two figures, and you're ready to scale, get in touch with us today.
I want to work with you, but what if I don't get the results?
As we're confident in the results we can provide, we don't tie clients into long contracts.
Our clients stay with us because it's the best decision for their business.
Simply put, it's a 3-month contract, moving to a 28-day rolling contract after that point - making it easy for both parties.
If that sounds good to you, then get in touch with us today.