So other than a fancy badge, what do we get for being a Facebook Ads Agency that's recognised by Facebook themselves?
Firstly let's dive into how it can help our clients and the brands we work with.

1. Prioritised Issue Resolution
Everyone gets problems with Facebook, especially those extremely random times when your ad account gets banned out of nowhere.
We get priority customer support access, where we can get issues resolved quicker than other agencies or if you were trying yourself.

2. Technical Support
Got a question do to with the Facebook API? We can speak to their support about general questions, feature requests and bugs.

3. Solutions Engineering Consultations
This is for 1 to 1 custom technical integration consultations from their solution architects.

4. Creative Consultations
We can book a consultation to talk about:

Review a creative that we're developing, or a creative a client has sent us.
Get mobile-first best practice advice and recommendations.
Advice on developing creative for multiple placements.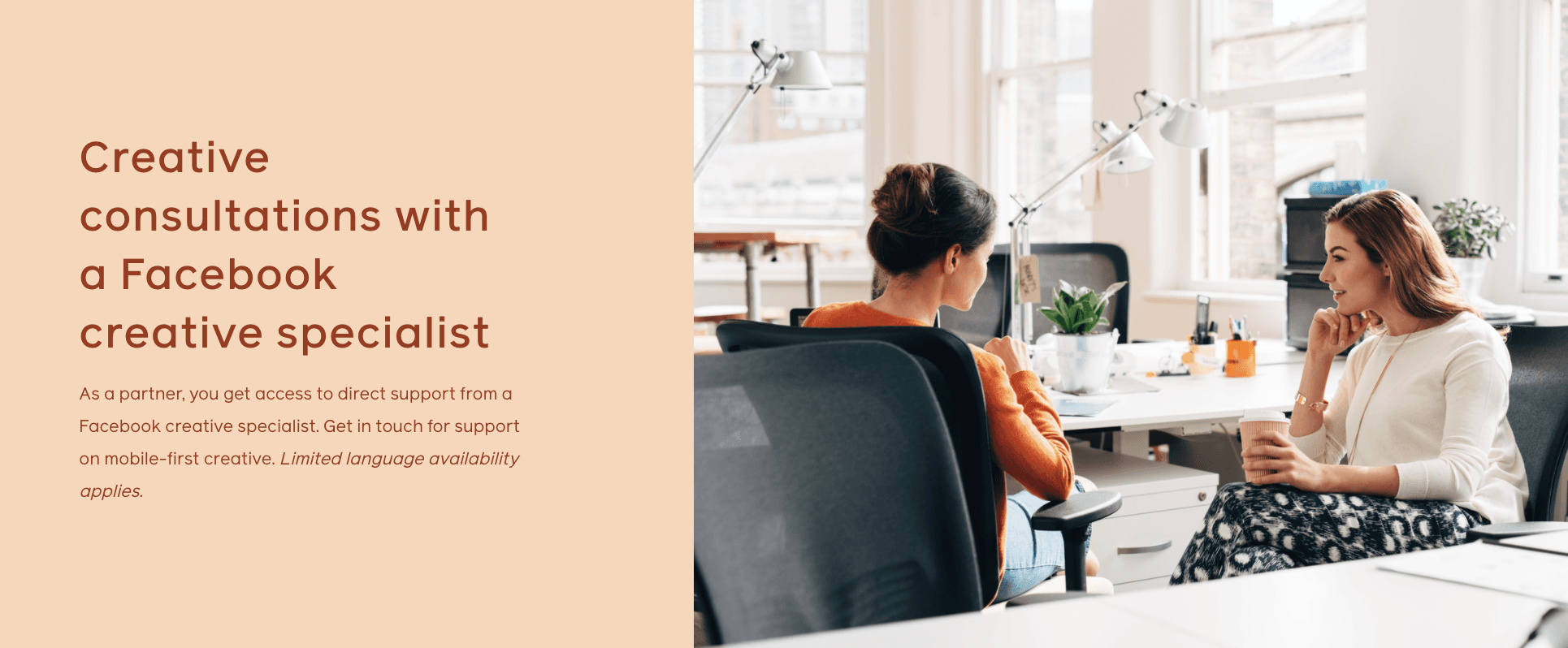 5. Partner Badge and directory listing
You will see a Facebook Marketing Partner badge across our website and our very own listing on Facebook's site here.
Not only does this give us trust for potential new clients, but their directory has brought us leads too.
6. Advertiser Coupons
If we hit goals that Facebook set us, we get FREE ad spend across our client's ad accounts. Not bad eh?

7. In-Person Blueprint Training
Our team can get in-person training to grow their Facebook and Instagram marketing skills ran by a Facebook expert.

8. In-Person Creative Workshops
We can go to workshops to brush up on mobile-first creative campaign skills.

Plus many other perks!

So if you want a team of Facebook Ad experts who can help you maximise your campaigns' effectiveness, scale your daily budgets while increasing your ROAS, and then get in touch with us today.
Our Paid Media team is always on hand to give free strategy calls, in which we'll show you exactly how we can help you grow.
You can get in contact with us here.
Or drop us an email at [email protected]